Student Experience Manager- Apprenticeships
Student Experience Manager- Apprenticeships

Permanent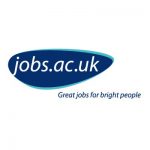 Terms: Fixed Term Contract for 12 months, Full Time
Closing Date: 7 December 2021- 12:00
Change your career, change lives
The Open University is the UK's largest university, a world leader in flexible part-time education combining a mission to widen access to higher education with research excellence, transforming lives through education. The Faculty of Business and Law is currently expanding its degree apprenticeship programmes and is seeking to recruit a Student Experience Manager (SEM), who will make a significant contribution to the experience of students studying towards degree apprenticeships within the Faculty.
The role
The Student Experience Manager role is diverse and challenging, embracing the selection, induction and ongoing performance management and development of Associate Lecturers (ALs) and Practice Tutors, as well as contributing to module / programme teaching and learning design. The Student Experience Manager (SEM) will be working with colleagues across the Student Experience Team, Faculty of Business and Law (FBL) and the wider University. The successful applicant will also work closely with the FBL Student Support Team (SST) which offers information, advice and guidance to students, through targeted learner and learning interventions to students. Therefore, an ability to establish strong working relationships and work effectively across teams in a virtual setting is a key requirement for the role.
The successful candidate will have responsibility for working on the development and implementation of robust support systems for students studying on several apprenticeship programmes or on business modules offered by the Faculty.  They will be responsible for the recruitment, development and management of Practice Tutors. The SEM provides a significant contribution as a member of module teams to develop and deliver new modules and apprenticeship qualifications, delivering programme briefings, staff development events and other associated activities. They also work collaboratively with the Apprenticeship Programme Delivery Manager team in the Business Development Unit.
The SEM will work closely with the Practice Tutors they line manage, in collaboration with other FBL colleagues, to monitor and support apprentices' progress towards successful completion of their apprenticeship End Point Assessment, including support for Internal Quality Assessment of evidence portfolios to facilitate apprentices' progress to EPA gateway.
Skills and experience required:
A relevant qualification at Masters Level or equivalent.
A recent successful record of managing and developing people through coaching, facilitation and mentoring.
An understanding of the pedagogy underpinning distance teaching, work-based learning and the need to support students from a wide range of backgrounds.
Experience of delivering work or practice-based learning.
An understanding of the effective use of ICT, multimedia and online technologies to facilitate teaching and the learning of students.
Experience of assessing students against competency-based standards and/or apprenticeship standards, through use of e-portfolios.
Experience of teaching business at Undergraduate and/or Postgraduate levels. (Substantial coaching, facilitation and training experience in the workplace will be considered as an alternative to formal teaching).
The full summary of duties and person specification can be found within the Job Description on our website.
How to apply
For further information on how to apply, please visit the Open University's Jobs page by clicking "Apply".
We value diversity and we recognise that different people bring different perspectives, ideas, knowledge, and culture, and that this difference brings great strength.