Senior Learning Designer – Refreshes and CPD
Senior Learning Designer – Refreshes and CPD

Permanent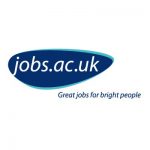 Contact details: Mike Bennett, Head of Portfolio and Learning Design, mike.bennett@kcl.ac.uk
Location: Strand Campus
Job Description
This new post of Senior Learning Designer will lead on developing and implementing pedagogical strategies for updating our existing online master's programmes and for developing new large-cohort and self-paced courses for Continuing Professional Education (CPD).
You will lead the learning design of our new flagship CPD courses, adapting King's Online's active learning approach to reach wider professional audiences.
King's also have an established portfolio of online master's programmes; you will be responsible for prioritising pedagogical improvements to these programmes in agreement with faculty. This is an important opportunity to improve student satisfaction, adapt activities to suit larger cohorts and identify material that could be repurposed for shorter CPD learning opportunities.
You will be responsible for line managing a small number of learning designers who will work on these programme updates or 'refreshes', for ensuring their working processes are efficient, and balancing pedagogical quality and commercial priorities.
Reporting to the Head of Portfolio & Learning Design, you will work alongside the Learning Design Manager and Senior Learning Designer for Blended & Executive Education, as part of a team of 12 learning designers. You will also work closely with the Senior Project Manager to agree working practices for refreshes and CPD projects.
In a busy and collaborate environment, you will have the vision to help shape a pioneering new portfolio, playing a critical role in expanding the reach of King's to a diverse professional audience.
This post will be offered on an indefinite contract
This is a full-time post