Senior HR Business Partner, Director
Senior HR Business Partner, Director

£100,000 - £130,000 pa
Permanent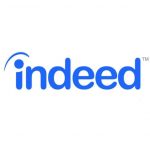 LOCATION: Oxford
SALARY: £100,000  – £130,000 per annum
Type : Permanent
HRLife are excited to be working with a global, purpose-driven business who put people at the heart of everything they do to recruit a Senior HR Business Partner, Director. Working across a number of commercial business units, this role provides strategic HR support to the European Leadership team and the business unit leaders.
As a Senior Director you will be responsible for a broad generalist remit to include; talent and all talent and development lifecycle-related issues, change management, organisational development, culture, employee relations, workforce planning and coaching. You will partner with the senior leaders to truly understand their business, to understand their challenges and be able to write and implement the people strategy to meet the business objectives with people at the forefront of decision making.
The role will lead various company wide programs and initiatives so it is essential you are able to challenge, coach and have an analytical mind to be able to come up with commercial solutions that help drive the business forward during this exciting time of change and growth.
This is an integral role within the business to drive culture and engagement as the business grows. As well as providing sound commercial advice internally to key stakeholders, you will be able to partner externally and be well-networked to attract new talent and ensure HR thinking and processes are current and up-to-date to drive organisational effectiveness.
Admirable influencing skills and great coaching experience is a must as you'll have the opportunity to partner with senior business leaders to develop people-management capabilities, lead challenging conversations and interactions and drive accountability and leadership behaviours throughout the business. Strong generalist background within operational HR such as managing senior level ER and championing the culture and values are part of the day to day responsibilities.
Ideal candidate will have:
Proven HRBP experience at a senior leadership level and across EMEA
Prior hands-on experience of working with a client group in multiple locations globally
Positive employee relations experience across the U.S. and Europe.
Experience in acquisition due diligence and company integrations is an advantage
Great influencing skills and the ability to manage a complex set of stakeholders
Ability to communicate large, complex changes.
Strong analytical and problem-solving skills; analyse data and understand trends and develop actions and solutions
Comes with comprehensive benefits package including car allowance, bonus and stock.