Regional Head of Payroll Governance
Regional Head of Payroll Governance

£80,000 - £90,000 pa
Permanent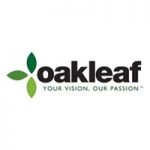 LOCATION: London
SALARY: £80,000 – £90,000 per annum
Type : Permanent
A global banking business renowned for its market share and level of expertise.
Currently they are in pursuit of a Regional Head of Payroll Governance for the EMEA and American region.
As part of the global payroll leadership team, this role is an integral part of their global payroll strategy. This role exists to provide on-going adherence in relation to governance and reporting standards, risk and control and key performance and risk indicator management on a global strategic level.
To be considered successful, the ideal candidate must –
have proven operational knowledge of payroll across both a regional and international perspective
extensive experience in HR operations in the ability to manage operational risk, as well as the facilitation of stakeholder management across all levels of management
be able to work underpressure in a matrix enviornment with conflicting demands
have vendor management experience
posess the ability to work commercially and make decisions that promote the company values and reputation at every opportunity
be a strong influencer who is able to engage, oversee and approve any payroll change within the region, ensuring alighnment to global payroll processes and requirements – whilst also mitigating risk