Project Coordinator – Placements
Project Coordinator – Placements

Permanent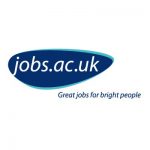 Hours per week: 35
Advert closes midnight on: 24 Oct 2021
About the role
We have an excellent opportunity to join our Career Development Service as a Project Coordinator. At the University, we're adopting an agile working approach which means that you'll be both home and campus based and in a way that helps deliver a more effective work-life balance than ever before.
In this varied role, you will prepare  our students to obtain significant work-related experiences,  focusing on co-ordinating work experience activities including placement preparation modules, work related learning modules, managed internship programmes and career fair activities. You will collate data and feedback in order to evaluate the quality and effectiveness of work experience activities as well as design and deliver work experience activities and other employability related workshops and initiatives.
In addition, you will work with  students to secure significant work-related experiences, relationship manage external stakeholders and will offer ongoing advice  to a range of internal stakeholders across the institution.
About you
As the ideal candidate, you will be educated to A level or equivalent or have previous equivalent experience in a directly comparable role. You will have experience of delivering workshops or training and development programmes in Higher Education or a similar relevant context as well as experience of delivering student support for employment. A good knowledge of the graduate recruitment/labour market and the employability issues and challenges students and graduates face is essential.
Additional information
Informal enquiries are welcome and should be made to Jade Berry on Jade.a.berry@leicester.ac.uk or Susie Brown on sab87@le.ac.uk 
Interviews are anticipated to be held on the 1st November 2021 and 4th November 2021
Applications for job share will be considered 
The University of Leicester has been changing the world, and changing people's lives, for 100 years. When you join us, you'll become part of a community of Citizens of Change, which includes not only our staff and our current students but also thousands of Leicester graduates around the world.
As a diverse and forward-thinking employer, we embed the principles of equality, diversity and inclusion into everything we do. That includes not just our core missions of teaching and research, but also our support for staff, students and our local community.
We're committed to the wellbeing of all our staff and to the sustainability of our environment, on our campus and beyond. We offer a competitive salary package, excellent pension scheme and a generous annual leave allowance, along with opportunities to develop your career in a supportive and collaborative environment.