Legal Officer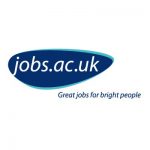 The London School of Hygiene & Tropical Medicine is a world-leading centre for research and postgraduate education in public and global health. Our mission is to is to improve health and health equity in the UK and worldwide; working in partnership to achieve excellence in public and global health research, education and translation of knowledge into policy and practice. 
LSHTM's Legal and Compliance Services team is responsible for ensuring all our activities are conducted within the appropriate legal frameworks, whilst implementing and maintaining the appropriate processes and structures to ensure consistent and appropriate levels of risk tolerance and excellent service to our internal stakeholders. As a Legal Officer, you will be responsible for drafting and negotiating a broad range of commercial agreements, advising on regulatory and intellectual property issues and, at large, contributing to the day-to-day success of legal operations by providing expert, pragmatic and commercially focused legal advice to colleagues.
If you have an interest in in-house legal practice and Higher Education and have a strong foundation of legal knowledge, this full time and permanent post may be the right role for you.
The salary will be on the Professional salary scale Grade 5 in the range £35,377 – £40,611 per annum (inclusive of London Weighting). The post will be subject to the LSHTM terms and conditions of service.  Annual leave entitlement is 30 working days per year, pro rata for part time staff. In addition to this there are discretionary "Director's Days". Membership of the Pension Scheme is available. The post is based in London at the London School of Hygiene & Tropical Medicine
Applications should be made on-line via our website at http://jobs.lshtm.ac.uk. Applications should also include the names and email contacts of 2 referees who can be contacted immediately if shortlisted.  Online applications will be accepted by the automated system until 10pm of the closing date. Any queries regarding the application process may be addressed to jobs@lshtm.ac.uk. 
The supporting statement section should set out how your qualifications, experience and training meet each of the selection criteria. Please provide one or more paragraphs addressing each criterion. The supporting statement is an essential part of the selection process and thus a failure to provide this information will mean that the application will not be considered. An answer to any of the criteria such as "Please see attached CV" will not be considered acceptable. 
Please note that if you are shortlisted and are unable to attend on the interview date it may not be possible to offer you an alternative date
The London School of Hygiene & Tropical Medicine is committed to being an equal opportunities employer. We believe that when people feel respected and included, they can be more creative, successful, and happier at work. While we have more work to do, we are committed to building an inclusive workplace, a community that everyone feels a part of, which is safe, respectful, supportive and enables all to reach their full potential.