Learning & Development Manager (Support Centre)
Learning & Development Manager (Support Centre)

£60,000

- £65,000 pa + car allowance + 30% bonus + benefits
Permanent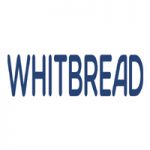 LOCATION: Dunstable HQ, Bedfordshire

SALARY: 

£60,000 – £65,000 per annum + car allowance + 30% bonus and benefits

POSTED: 12

/02/2018

TYPE: 

Permanent, Full Time

EXPIRES: 09/03/2018
What will you be doing
You will be working within our Premier Inn & Restaurants Learning & Development team to develop deliver a comprehensive training strategy and plan across our business.  This role will focus on supporting the Support Centre in ensuring the business plan is delivered.
You will ensure that we have joined up management training that is connected to Management Skills in our Operations, is fit for all functions whilst being agile enough to accommodate areas that require direct focus.
Taking responsibility for design and production of all learning materials to support functional development across PI&R Support Centre.  This will include delivering function specific academies that could include professional qualifications.
Finally, you will be responsible for the delivery of core training to support performance in role and talent succession planning requirements.
Why we would like you to apply
You are an expert in your field bringing extensive knowledge of training strategy and development of core skills allowing you to give the right support, to the right people, at the right time.
You will get excited by the opportunity to engage with the business and develop their skills plan with effective measurement and stakeholder engagement that will link directly to the talent pipeline.
You'll have an eye for detail that allows you to ensure that we are meeting all our statutory requirements, BAU and strategic project goals so that we fully understand the learning and development requirement across the business.
As an internal expert on training across relevant strategic projects, you will provide good quality internal consulting support and ensure we offer high quality training interventions.
With your extensive knowledge of learning & development you will manage, and support, the development of our Support Centre training plan and ensure that it is aligned with the wider L&D team.
A bit about us:
At Whitbread, they are fully committed to growing legendary brands through building a strong customer heartbeat and innovating to stay ahead.  Their winning teams delight customers so they come back time and time again which, along with their focus on everyday efficiency, drives profitable growth.
Every day their fantastic team members serve up great memories in our restaurants and wow guests through a great night's sleep in their hotels. They pride ourselves on providing consistent quality and service. They're continually innovating to meet their guests' evolving needs whilst being committed to creating a great place to work for their team members.
Premier Inn and hub by Premier Inn currently have over 750 hotels across the UK offering over 70,000 rooms.  Their aim is to make this 85,000 by the end of 2020!  They have hotels in the Middle East and having opened their 1st hotel in Germany with more sites in the pipeline.
Their much loved restaurant brands include Beefeater, Brewers Fayre, Table Table and Whitbread Inns.  Alongside these, their new propositions Bar + Block and Cookhouse & Pub are both growing at pace.  They have over 420 restaurants across the UK offering the highest level of service.
Whitbread have recently celebrated our 275th anniversary when Samuel Whitbread founded our business on a set of principles and although their core business has changed over the years they stay true these with their values:
Genuine – they really care about customers
Confident – they strive to be the best at what we do
Committed – they work hard for each other
Whitbread are excited about what the future holds and would love you to join them on this exciting journey!
Whitbread is an inclusive employer, strongly believing that everyone is unique and there should be no limits to ambition. We welcome your application whatever your background or situation. We are open to flexible working and, where possible, will try to support this.