Innovations Operations Officer (103414-1120)
Innovations Operations Officer (103414-1120)

Permanent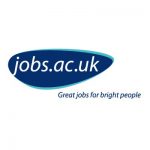 The University of Warwick is seeking an experienced, enthusiastic and versatile Operations Officer to join the Innovation Group. With new spaces, new people, new programmes and new students, there is a challenging programme of events and administration to organise, so the role will never be dull. If you have experience in delivering and supporting high quality events, working as part of a team to deliver customer focussed services, executive assistant and administration experience, including the development and implementation of process and systems, then that will be part of the story. Accuracy, Microsoft packages, HR / finance administration and diary management (for events and people and spaces) are a must, as is your ability to react and embrace change, learn new innovation skills, support contacts, and balance priorities with a calm head. The world of innovation is exciting, and will play a significant part in building the social, economic and regional development post COVID. We work with students, businesses, university staff and academics, SMEs, 3rd sector, NHS and public sector and anything in between. No two days will be the same, join us on the adventure!
Interviews will be held in December using MS Teams or in person if appropriate.
Full details of the duties and selection criteria for this role can be found in the vacancy advert on the University of Warwick's jobs pages. You will be routed to this when you click on the Apply button.