Impact Research Coordinator
Impact Research Coordinator

Permanent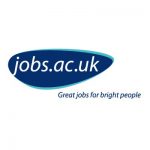 Contact details: Verity Buckley, verity.1.buckley@kcl.ac.uk
This is an exciting opportunity for a talented Impact Research Coordinator to join our team and contribute to high quality, meaningful, equitable, and sustainable impact and engagement in the area of society and mental health. 
The post holder will work closely with researchers, academics, community researchers and experts by experience at the Centre for Society and Mental Health (CSMH) (
www.kcl.ac.uk/csmh
), as well as third/public sector community groups and organisations, Local Authorities and statutory services, to maximise the impact of, and engagement with, our ongoing research on; youth mental health (CSMH Programme 1, led by Professor Craig Morgan), marginalised communities (CSMH Programme 2, led by Professor Stephani Hatch) and work and welfare reform (CSMH Programme 3, led by Professor Mauricio Avendano).  The post holder will work with the Impact lead Professor Stephani Hatch and Impact Projects Manager to set priorities, maximise impact, and support Centre researchers to consider and build impact and evaluation into research projects across the Centre and support the ambition to develop impact case studies to submit to REF 2028.  
The post holder will be encouraged and supported to make use of the wide range of training and career development resources at King's College London and within CSMH. 
Applicants from minority racial and ethnic groups, and those with lived experience of inequalities, are strongly encouraged to apply. 
This post will be offered on a fixed-term contract for 12 months 
This is a full-time post (35 hours per week)