HR Director
HR Director

£80,000 - £100,000 pa
Permanent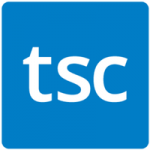 LOCATION:

Birmingham

SALARY: £80,000  – £100,000 per annum
Type : Permanent
Responsible to Executive Chairman /Director of Business Change and Strategy.
Overall Purpose/Aim
To develop and deliver the HR Strategy for the Group. To cultivate a culture of high performance, high engagement and collaboration across the group.
Responsibilities and Ownership
To design and deliver HR / OD strategies, processes and interventions which foster the Group's ambition for a high performing culture where employees can grow, learn, and innovate in a supportive and caring environment:
To ensure that the values of the business are incorporated and supported through any HR/OD initiatives and protect the spirit and creativity of the business.
Drive collaboration and sharing of knowledge across the group to drive growth and innovation:
To build relationships and act as a senior partner to the leaders of the business units to ensure the vision and values of the group are understood and integrated whilst retaining the individual feel of the businesses. To support the Directors of the business in a responsive and helpful way
Build employee engagement and a culture of innovation, learning and collaboration by actively leading on initiatives that are contemporary and forward thinking
To ensure the employee experience from attraction to leavers reflects the forward thinking and progressive environment that the business operates in
To develop HR/OD KPI's that inform the business with targeted areas of improvement and a supporting deliverable action plan
Review the operating structures of the business ensuring they are fit for purpose, aligned and cost effective
To develop a real time performance management process that employees engage themselves in and delivers the performance objectives for the teams and the wider business
To lead and develop the HR/ OD Team to be commercial and digitally savvy partners to the Group
To design, develop and manage transformative leadership and development programmes to create a learning culture across the organisation. This includes graduate and apprenticeship programmes
To develop an approach to talent management and succession planning and to co-ordinate the contributions of individuals and teams to ensure effective implementation
To identify opportunities for improvement through internal research such as surveys, focus groups and process reviews, as well external research in to good practice and new ideas
To deliver the resource requirement of the business using effective recruitment and attraction initiatives:
To develop a health and wellbeing strategy to ensure employees feel supported and cared for
To develop and design reward strategies that drive high performance and high employee engagement and reward behaviour in line with the values
To support staff to feel connected to organisationally aligned good causes through charitable and other community initiatives
Requirements
To comply with Group confidentiality and information security policies at all times
To uphold the positive and professional image of the Group
To always work in a safe and responsible way which reflects the Group values
Comply with the requirements of health and safety regulations to ensure own wellbeing and that of other colleagues
To keep the Executive Chairman and CEO's/Directors informed of any serious HR issues or complaints
To ensure all statutory, regulatory and best practice are reflected in HR operations
Promote and comply with company policies on diversity and equality both in the delivery of services and treatment of others
The post holder will be expected to reach a minimum basic standard of I.T. competence to be able to use Company electronic systems effectively
The post holder will be expected to ensure to comply with Equal Opportunities Policy and Procedure in all employment practices
The post holder will be expected to comply with the no smoking policy in place and ensure that Health and Safety is observed in the course of employment
Skills and Experience
The successful candidate will be able to demonstrate / evidence the following:
Has worked in a fast paced, entrepreneurial diverse business
Is digitally savvy and able to understand how to translate existing policy and processes into engaging initiatives
Has experience of OD work and able to align diverse businesses to feel part of a bigger parent company
Is grounded in HR and understands the need to partner the business in employee related matters
CIPD qualified (preferred) and degree educated
Is driven, energetic, resilient and tenacious – can work at pace
Is comfortable with change and is a creative problem solver
Can build relationships at all levels of the organisation
Isn't afraid to 'roll up their sleeves' to get things done
Has develop HR and OD teams to become commercia partners to the business
Is able to produce well informed reporting with insightful analysis and recommendations