HR Director
HR Director

£80,000 - £90,000 pa
Permanent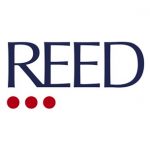 LOCATION: Birmingham
SALARY: £80,000 – £90,000 per annum
Type : Permanent
Are you a forward thinking experienced HR/People Director looking for the next challenge in your career?
Do you have a working knowledge of contemporary 'disruptive HR' and examples of 'how' and 'why' you have implemented this?
In your current role do you think outside of the box when implementing initiatives that are driving the employee experience?
If you have answered yes to all of the above then this is the role for you!
We are recruitng for an HR Director to oversee a group of 13 business's owned by a Birmingham based Entrepreneur.
This is a fantastic opportunity to work across a very varied workforce from IT to Catering to Social Care. Salary circa £80k for FT permanent position.
Its essential that you can evidence a knowledge of digital HR and be driven with the ability to deliver HR across an entrepreneurial business group.
Reporting directly to the business owner the position will also have an operational role and the individual will hold a strategic position in the assimilation of the business's and the growth of the group.