HR Business Partner
HR Business Partner

£85,000 - £87,000 pa
Permanent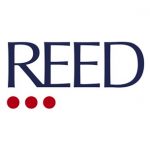 LOCATION: Surrey
SALARY: £85,000 – £87,000 per annum
Type : Permanent
HR Business Partner for internationally renowned company.
Ensuring there is robust talent management and development within the functions globally as well as in the corporate centre, to ensure strong succession at all levels of the function. Leads on the planning, developing and delivering the organisational capabilities required for the sustained achievement of business goals.
Candidates should have solid experience gained in a senior generalist HR role. Experience of Reward and/ or Talent would be a distinct advantage. Operating and having the ability to influence in a Global, matrix-structured organisation is essential. This role carries significant responsibility and requires a mature, calm and thoughtful approach. The role requires the incumbent to be supportive, empathetic and motivating on the one hand and, on the other, challenging, provocative and, on occasions, being able to push back and say "No". Change management experience will be a key requirement i.e. managing the people impact of business restructures.