HR Business Partner
HR Business Partner

£60,000

- £75,000 pa
Permanent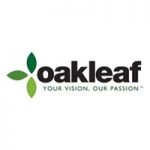 LOCATION: Bristol, South West

SALARY: £60,000 – £75,000

 per annum

TYPE: Permanent

REFERENCE: 30648/001
The purpose of this role is to act as a true partner to the designated business area and to take a hands on approach across a range of HR, people and business issues throughout the employee lifecycle. The HR Business Partner is also responsible for the operational implementation of the global HR strategy and its roll out to their client group.
This position will have involvement across business partnering and offering commercial advice, employee relations, policy, talent, succession planning, career management, mobility, compensation, partnering with the recruitment team, risk, projects and more.
We are looking for candidates with a strong HRBP background with excellent, generalist HR experience. Financial Services experience is a must.
Responsibilities:
Liaison with senior management team across functions, with the ability to give commercial and credible advice
Builds, develop and maintains strong relationships with internal client base and provides advice on all HR issues to management and employees.
Ensures that HR topics are managed in compliance with HR policies and regulations.
Implements and enforces corporate initiatives and global HR policies.
Highlights and responds to HR related business and conduct risk and ensures best practice with employment issues including liaison with legal advisors as appropriate.
Manages Employee Relations cases (including running internal grievances, disciplinaries, restructuring and redundancies etc) through to Tribunal where required.
Partners with HR specialist teams, middle office and other relevant individuals outside HR (e.g. Compliance Officer) to ensure HR team deliver a best in class service.
Works on projects both locally and globally which add value to HR's corporate service offering
Requirements:
Strong understanding and/or experience of working across all disciplines within HR, knowledge of best HR practice, UK employment legislation and regulatory changes impacting HR policies and procedures
Demonstrable experience in managing Employee Relations cases
Ability to build and maintain strong client relationships across all levels of the organisation including Exco members
Ability to work autonomously with their client group within the framework of the applicable policies and delegation rules
Ability to work with managers to build comprehensive business cases to influence and persuade decision-making
Excellent interpersonal skills
Communication and presentation skills
Experience of HR in fast paced, demanding, complex environments with complex reporting structures
Experience working in an international matrix organisation
Ability to work under pressure
Adaptability
---