HR Business Manager – School of Humanities and Social Sciences [Temporary Cover]
HR Business Manager – School of Humanities and Social Sciences [Temporary Cover]

Permanent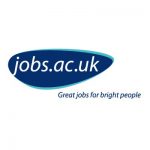 Fixed-term: The funds for this post are available for up to 12 months.
The University of Cambridge has a worldwide reputation for excellence in education, teaching and research, delivered through the work of over 11,000 staff. Its HR function sits within the Unified Administrative Services (UAS) which provides services to some 150 academic and non-academic departments and institutions.
Due to the need for additional support and to provide cover within the Human Resources Division, we are looking for an HR Business Manager to provide leadership for strategic HR planning and operational HR delivery across the School of Humanities and Social Sciences. The School is a diverse community of academics, students and staff. The Faculties and Departments of the School support scholars who are leading
authorities in their fields, and are home to innovative and collaborative research projects which continue to push the boundaries of knowledge.
Supported by a team of HR professionals, the HR Business Manager will work closely with senior staff in the institutions to support the achievement of their organisational objectives, drive HR-related strategic plans and ensure that support and best practice HR is provided to line managers and staff. Operational expertise in complex employee relations, succession planning, change initiatives, HR metrics and recruitment and selection are key aspects of the role. In addition, the HR Business Manager is actively involved in wider HR strategy and policy development, ensuring that the University is up to date with changes to employment legislation and that the HR Division continues to meet the evolving needs of the University community.
The ideal candidate will be an accomplished HR professional who has previously excelled as a business partner or senior HR manager within complex, matrix environments in large organisations. Experience gained within public sector organisations would be advantageous. With first class communication and presentation skills, you will be able to influence at a senior level in the most challenging of situations. Confidence and the ability to engage with all groups of staff will also prove crucial in this established and well respected institution.
Further information is available via the link below.
Once an offer of employment has been accepted, the successful candidate will be required to undergo a basic disclosure and a security check.
Applications are welcome from internal candidates who would like to apply for the role on the basis of a secondment from their current role in the University.
To apply online for this vacancy and to view further information about the role, please visit :
https://www.jobs.cam.ac.uk/job/31673.
Informal enquiries are welcomed and should be directed to Michelle Talbot, Divisional Administrator at Michelle.Talbot@admin.cam.ac.uk.
The closing date for applications is 31st October 2021.
Please quote reference AH28392 on your application and in any correspondence about this vacancy.
The University actively supports equality, diversity and inclusion and encourages applications from all sections of society.
The University has a responsibility to ensure that all employees are eligible to live and work in the UK.