HR and L&D Manager
HR and L&D Manager

Permanent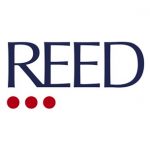 Chiltern Recruitment are seeking a full time HR Manager with excellent L&D experience. This role is reporting to the HR Director and they are looking for a candidate who is self motivated. The current HR Director would like the successful candidate to be diligent, discreet but also confident in their ability. You will be employed to provide critical front line support and act as a HR Advisor to managers for all first line HR advice on employee relations issues, policy adherence and to support the delivery of key learning and development and systems initiatives.

Support the scoping, selection and implementation of learning and development initiatives. Work with managers to identify skills gaps and develop interventions to bridge the gap. Conduct annual training and development needs analysis in support of budget and continual learning agenda. Co-ordinate the booking of training courses and events as requested, through liaison with training organisations.

Carry out induction training for new joiners and managers and regularly review induction materials and update accordingly Work with the HR Director to run the annual staff engagement survey. Support the co-ordination of engagement action plans with engagement champions and line managers. Coordinate quarterly 'snapshot' engagement surveys. Produce reports for management from exit interview analysis to identify any improvements to increase staff engagement levels and staff retention.

Support managers in the running of disciplinary and grievance hearings/outcome meetings and absence management meetings advising on a way forward to line managers. Advise colleagues on employment legislation, policy, process and procedure. Update the company policies, procedures and template letters as and when required in line with legislation. Keep up to date with employment legislation and flag up any changes that will impact the business.

Support line managers in the production and co-ordination of paperwork for hearings, ensuring that all meetings are accurately recorded, and the outcomes confirmed in writing and recorded on the HR systems. Assist the HR Director with any re structures or consultations. Produce and maintain a robust recruitment process and procedure for managers to follow ensuring the selection to 3 month post recruitment journey is effortless. Support managers during interview and selection process.

Support managers in the preparation of paperwork for interviews and recommend relevant assessments. Record up to date equal opportunities data on all applicants. Produce regular reports on recruitment, monitoring recruitment spend, candidate source and seeking ways to increase direct recruitment. Work closely with our Preferred Suppliers to ensure the smooth running of the recruitment process and review terms and conditions.

Develop and maintain good working relationships with line managers and employees to promote the reputation of the HR Team and drive empowerment of line managers to manager their teams. Support the HRD in the monthly management meetings with all line managers to proactively discuss and advise on any upcoming or present issues in terms of recruitment, performance, absence, training etc. Contribute as appropriate to the internal communications and represent HR as a 'brand champion Produce HR Management reports as and when required. Oversee and maintain all HR systems and records including carrying out the year end procedures.

Oversee the management of the HR system and train new line managers in how to use it. Keep manual HR records and personal development folders up to date. Liaise with the company benefit providers and process information accordingly. Undertake such other duties and projects as may reasonably be required by the HR Director.

Work in such a way as to minimise the risks to the information technology environment – safely, securely and confidentially. Handle confidential and sensitive information appropriately. Take responsibility for own CPD. Additional information CIPD LEVEL 3 or above Car driver and able to travel to other office Including into the City of London (via Train) Candidate to be available to start soon.