HR Administrator – 10254
HR Administrator – 10254

Permanent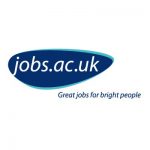 We are seeking to recruit an experienced HR Administrator to join our busy HR Operations Team, providing a high quality and customer focused HR service to all academic and professional services areas across the University.
Under the direction of the HR Operations Team Leader, you will be responsible for providing HR administrative services covering the full range of employee life cycle activities especially on recruitment and selection and in accordance with service level agreements, KPIs and standard operating procedures.
You will be a minimum of CIPD level 3 qualified or equivalent and have proven HR experience, with a successful track record of providing a full range of HR services in a large, complex environment. In addition, you will have previous experience in a customer focussed facing role as well as being competent in Microsoft Office applications.
Closing date for applications: 27 January 2022
Please note that interviews may take place in person, on campus, at Brunel University London.
For further information and details of how to apply please click the apply button.
*This position does not meet the University criteria for Skilled Worker sponsorship.
Brunel University London is fully committed to creating and sustaining a fully inclusive workforce culture. We support flexible working. We welcome applicants from all backgrounds and communities, we particularly welcome applicants who are currently under- represented in our workforce.