Head of HR Operations
Head of HR Operations

£85,000 - £95,000 pa
Permanent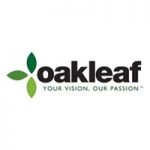 LOCATION: London
SALARY: £85,000 – £95,000 per annum
Type : Permanent
A newly created role is now available within a prestigious Financial Services business based in the City of London – Head of HR Operations. This is a UK business with >1000 people with a strong London presence.
This role is brand new within the business and will be responsible for all operational HR aspects involving, but not limited to, all HR and recruitment administration, team management of two administrators, HR systems and the roll out of a new internal system, MI, updating of HR policy and process, change and transformation, stakeholder management and HR projects.
The business has not had a dedicated HR Ops function before which will require the successful candidate to create the role and function from scratch hence set up experience is invaluable.
Candidates for the role will require a blend of experience and skills:
Solid HR Operations experience within a Financial or Professional Services business
Resilience and the ability to push back/work with demanding high touch clients
Team management experience
Experience of setting up a HR operations team/function
Excellent stakeholder management skills
Ability to multi-task and juggle a busy work schedule
Possess the confidence and empathy
Self-motivated and self-aware
Excellent communication skills
Must be curious and seek to instill automated and digital solutions wherever appropriate
Have led small scale projects and understand project management methodologies
Must be comfortable in using technology and leveraging digital applications and media platforms
A history implementing technology and systems