Finance Manager – CPPE
Finance Manager – CPPE

Permanent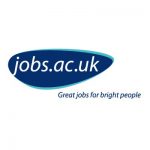 Job reference: BMH-016929
Location: Oxford Road, Manchester
Closing date: 11/07/2021
Salary: £32.816 to £40,322 p/a, depending on relevant experience
Employment type: Fixed Term
Faculty/Organisation: Biology, Medicine & Health
School/ Directorate: Pharmacy/Optometry
Hours per week: full time
Contract Duration: Available asap until 31 March 2026.
An opportunity has arisen for an experienced individual to lead the Finance and HR team at the Centre for Pharmacy Postgraduate Education hosted within the Division of Pharmacy and Optometry.
CPPE is funded by Health Education England to deliver learning to pharmacy professionals across England and it is essential that we can demonstrate financial probity and share accurate summaries of spend against our different projects. You will manage these accounts actively and engage with colleagues at a high level across England to provide assurance of effective use of tax-payer funds.
As well as this active responsibility for financial reporting this role also oversees the routine spend of the centre and manages a small team engaged in administration and HR, ensuring that this post is varied and offers an excellent foundation for a future career.
You will provide business management with responsibility for monitoring the budgets, business planning and managing finance support functions for CPPE in line with The University of Manchester regulations. You will also support the business in driving transformation as well as value for money in planning, commissioning and service.
You will define current processes, facilitate discussions and advise colleagues as to how best practice might be adopted in the definition of future processes, document those processes as they are agreed and support and oversee their delivery.
You will be a key member of the CPPE leadership team, learning assurance unit, operational management unit, national delivery and implementation group, CPPE contract oversight board and CPPE operational advisory board. You will also be the CPPE lead for partnering of the University finance team and CPPE.
You will report to the CPPE Director and also to the Head of School Finance. You be an excellent communicator, networker, experienced line manager and have experience of financial reporting, including management accounts and cash flow summaries.
All of the CPPE team are customer focused, flexible in approach, and show initiative in order to develop and enhance their roles. You will be expected to be a role model for this.
CPPE is a centre for excellence providing education, training and services to the registered pharmacy workforce in England. The CPPE office is a vibrant and supportive environment with team working at its heart. You will be based in the Stopford Building at The University of Manchester but we are exploring hybrid working models as a consequence of our learning from working effectively and at pace during the Covid-19 pandemic.
As an equal opportunities employer we welcome applicants from all sections of the community regardless of age, sex, gender (or gender identity), ethnicity, disability, sexual orientation and transgender status.
Blended working arrangements may be considered.
Please note, we are unable to respond to enquiries, accept CVs or applications from Recruitment Agencies.
Enquiries about the vacancy, shortlisting and interviews:
Name: Matthew Shaw, Director CPPE
Email: matthew@cppe.ac.uk
General enquiries:
Email: hrservices@manchester.ac.uk
Technical support:
https://jobseekersupport.jobtrain.co.uk/support/home
This vacancy will close for applications at midnight on the closing date.
Please see the link below for the Further Particulars document which contains the person specification criteria.
BMH-016929 Finance Manager – CPPE FPs