Degree Conferrals Officer
Degree Conferrals Officer

Permanent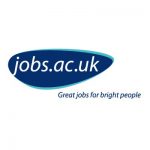 Location: Student Registry, Examination Schools, High Street, Oxford
Salary: Grade 5: £26,341-£31,406 per annum
Student Registry is seeking to recruit two Degree Conferrals Officers (one permanent and one fixed-term for 20 months) to help with the running of the University's degree ceremonies and manage the degree award records.  Please indicate on your application which post(s) you would like to be considered for
About you
While we are ideally looking for someone who meets the selection criteria we know that sometimes individuals grow into a job, so if you feel you don't tick all the boxes, but are keen to develop and work within university administration then we would welcome an application from you.  We are looking for someone who:
is committed to providing an excellent and professional service
seeks to understand and improve processes and has an aptitude to acquire new data and IT skills
is able to think through complex problems in a thorough manner
is personable with good communication skills and confident to deal with complex queries and issues
enjoys working as part of a team as well as independently using their own initiative
About us
The Degree Conferrals Office is a small team based in the Examination Schools. It is responsible for the student records that underpin matriculation and degree ceremonies: ensuring that eligible students are invited and attendance is recorded. The Office also produces degree certificates and transcripts; and confirms and verifies awarded degrees.
We offer you:
an opportunity to work with a friendly, talented and collaborative team within Student Registry and across the University.
flexible work arrangements and an opportunity to work partially at home and the office
potential to develop a career in university administration
a wide range of staff benefits including generous maternity leave, child care services, and discounted travel tickets.
 The closing date for applications is 12:00 noon on Wednesday 27 October 2021.
For further information on the role please refer to the job description and/or contact aadadminsupport@admin.ox.ac.uk