Compensation and MIS Manager
Compensation and MIS Manager

£70,000

- £85,000 pa
Permanent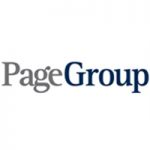 LOCATION: London

SALARY: £70,000

 – £85,000 per annum 

TYPE: 

Permanent
Client Details
Working for a Global Financial Services firm
Description
Role overview for the Compensation and MIS Manager:
Our client is a highly regulated company with a data-driven, analytical management culture and our Human Capital is both our greatest asset and cost. Accordingly, this is a high profile position within HR and reports directly to the Head of Data Analytics and Compensation. Principle stakeholders outside HR are the Chief Accounting Officer, Chief Risk Officer, and members of the Executive Group.
The key accountability areas of the role are:
Oversight of all management reporting on human capital (e.g. headcount and cost movement, tracking YTD against budget, analyzing turnover and forecasting hiring)
Management of the Company's annual compensation review process
Management Information & Reporting:
The post-holder will deliver all regular headcount and staff cost reports Finance, our Shareholders and the various Executive functions. This includes liaison with the HR and Finance functions across all Group companies to ensure timely delivery of data for assimilation into Group-level reports.
In addition, they are expected to drive opportunities to increase the analytic capability of both their team and the wider HR function to create meaningful, value-added reporting while also seeking continuous improvement opportunities to streamline and automate reporting needs, reducing manual tasks and increasing team capacity for operational and/or unplanned work.
Compensation Management:
The post-holder will closely support the Global Head of HR, the Group CFO and CAO in the analysis, development and delivery of corporate compensation programs based on business objectives, cost effectiveness and competitive practice. This includes management of the annual compensation review process, regular liaison with consulting partners in the coordination of market benchmarking exercises, and serving, on a day to day basis, as the primary resource for information and analysis in all areas pertaining to compensation.
Line Management:
1 x Senior HR Associate – responsible for operational reporting and data QA and interface with Benefits and Payroll maintenance, based in NYC
1 x Senior HR Associate – responsible for operational reporting and data QA and interface with Benefits and Payroll maintenance, based in London
1 x Headcount & Compensation Officer – responsible for management reporting and compensation administration, based in London
Experience for the role of Compensation and MIS Manager:
Education to undergraduate degree level, preferably in a mathematical, engineering, science or a business subject
Experience in a management reporting, compensation, or HR systems role gained within the HR or Finance function of an international organisation
Proficiency in MS Excel, not to programming standard but comfort with macros and advanced functions, pivot tables, etc. Knowledge of databases preferred but not essential
Familiarity with (ideally multiple) HR and payroll systems
Strong planning and organisational skills with proven ability to work effectively and deliver under deadline pressure
Must be prepared to work occasional long or non-standard hours in to support key processes – e.g. compensation review; or reporting periods – e.g. Year End or budgeting
Excellent analytical skills – critical thinking, reasoning and problem solving
Experience of managing a small team. Ideally with experience of managing reports in different locations
Good presentation and communication skills, with the ability to engage and establish credibility with senior figures in the business
A customer-oriented approach
Self-motivated and able to work under limited supervision
Ability to maintain confidentiality and exercise a high level of discretion