Category Manager
Category Manager

Permanent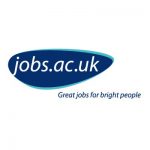 Hours of work: 35 hours per week. However, flexible working, job share and part-time may be considered
Contract: This is a permanent position
Location: The post holder may be required to work at both the Singleton Park and Bay Campus, Swansea
Main Purpose of the Post
The post holder will be responsible for advising colleagues in all procurement and contract management activity, ensuring outcomes are aligned to the University's strategic aims. They will understand the local and organisational business environment, identifying risks and providing solutions. 
The post holder will be required to advise Heads of College, Directors and relevant managers utilising their professional expertise.
They will play a key role in supporting the planning, implementation and management of the main contracts with suppliers within own category area of responsibility. This will involve ensuring the efficient and effective delivery of robust contract management. Management and delivery of procurement actions and commercial risk associated with all policy, legislative and grant restrictions / requirements whilst delivering value for money.
The post holder will be required to support the Senior Category Manager in identifying and drive process efficiencies, identify and mitigate against procurement compliance risk, delivering value for money and creating savings opportunities.
Essential Criteria
Qualifications
MCIPS qualified or equivalent relevant experience
Informal enquiries contact details and further information
Informal enquiries are welcome and should be directed to Owen Cullen at o.n.cullen@swansea.ac.uk 
Terms and Conditions of employment
Hours: 35 per week. (This is a full time post but applications from individuals seeking part time, job share or flexible working arrangements are welcome)
Annual leave: 31 days per annum plus Bank Holidays (pro rata for part time staff)
The salary will be on the Grade 7 salary scale.
The appointment is subject to the General Terms of Appointment for Academic and related Staff.
The following link provides further information on the benefits of working in Swansea University: http://www.swansea.ac.uk/personnel/new-staff/benefits-of-working-at-swansea/
The University is committed to supporting and promoting equality and diversity in all of its practices and activities. We aim to establish an inclusive environment and welcome diverse applications from the following protected characteristics: age, disability, gender reassignment, marriage and civil partnership, pregnancy and maternity, race (including colour, nationality, ethnic and national origin), religion or belief, sex, sexual orientation.