Success From Anywhere: Create Your Own Future of Work from the Inside Out
Success From Anywhere: Create Your Own Future of Work from the Inside Out
Author: Karen Mangia
Review by: Monique Vander Eyken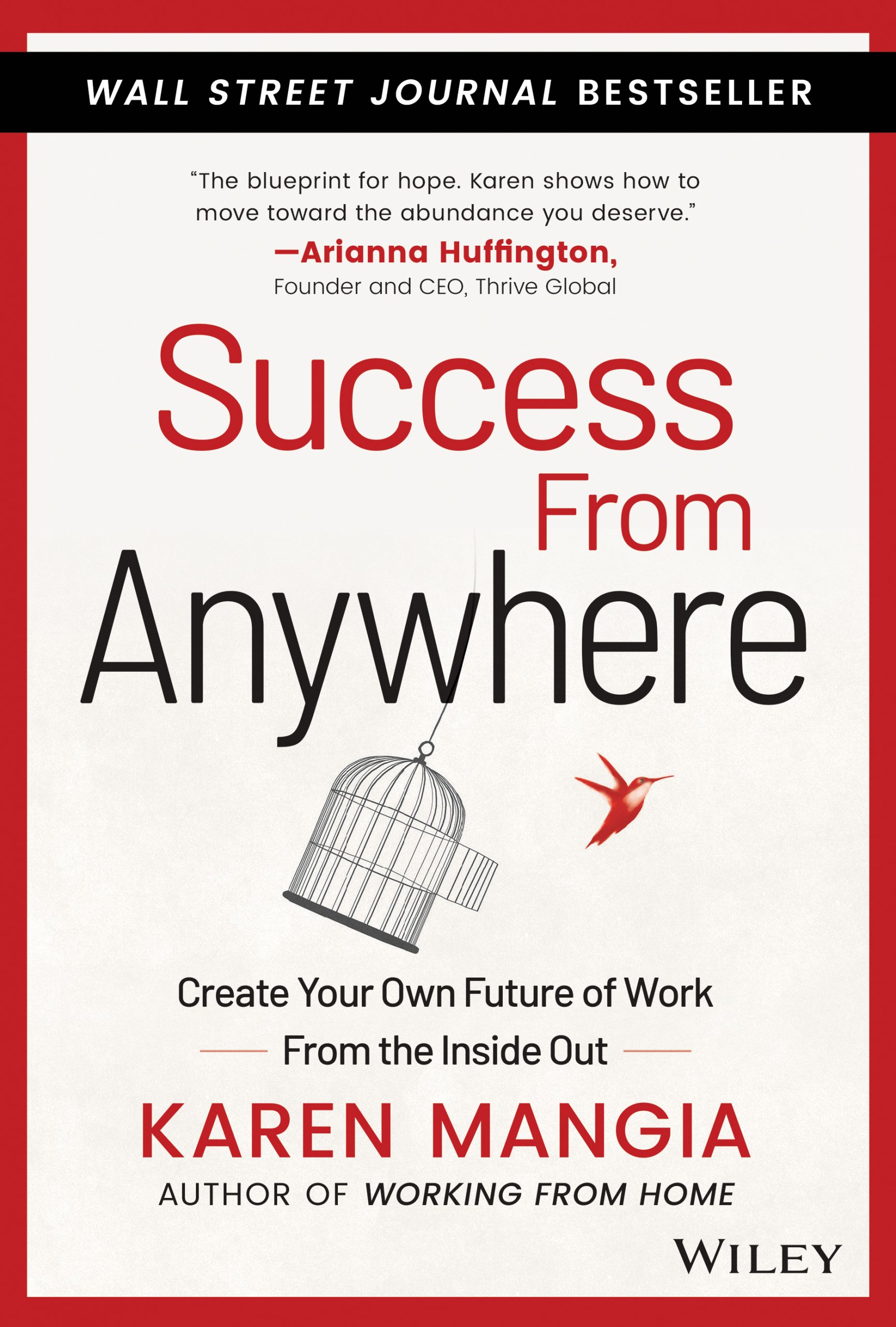 Karen is great at truly identifying real life scenarios.  You could actually see yourself and believe she is talking and reflecting on what happened to you. If you have a sense of adventure, and would like to explore new goals and new horizons, you must read this book. Karen provides insights and shows you how to get the courage to not only try new things but how to go about accomplishing this.
You don't believe you have what it takes to take on a new direction in life, you still think you have limitations – remember limitations are a state of mind. Choice moves us from past to present. The past reminds us; it doesn't define us. Are you playing to win? Or just making your next move based on the last one?
Karen looks into the foundation of any organization and what type of people complete the organization. What a leader should be looking at and realizing that the key to productivity isn't a process, location, or structure. It's freedom. Providing the people within the organization the freedom to do what they believe is the right way.
As Karen explains, your values, extended over time, become your goals. If you want to navigate through change, uncover the future of work, and build an organization that's ready for what's next?
Ok so now what? What do you do from here, Karen has a theory on how to get started? How you see your values demonstrated daily can be a powerful path to a new kind of possibility. When we expect our future to be determined by our past, we limit ourselves.
We need to move from progressive tolerance to progressive consciousness. Progressive consciousness is what makes us aware of our surroundings and our situations. Without your awareness of your values, and your choices, your organization isn't going to get everything you've got.
Karen spends time reviewing various principles, for example, what would happen if we adopted Wright's principles into the world of work? Isn't it true that how you feel impacts how you work? Then came the pandemic which left many of us feeling like there was a faraway door that we might never reach. Only 20% of surveyed leaders felt that they were effective at leading virtually.
The organization of the future operates on:
Empathy             Ownership         Adaptability
That's the new leadership mantra. Empathy is your currency. Ownership is your contribution. And adaptability is crucial for every workspace, marketplace and home office space where work takes place.
What happens to meetings and the way we used to conduct them. I personally have participated in several "worthless" meetings. With the pandemic how do you now conduct worthwhile meetings when more than half of your workforce is working offsite. When it's time to come together, how can you be more intentional about meetings. Actually, Karen believes the pandemic showed us new possibilities. The future of work isn't about returning to old patterns; it's about finding permission to see things in a new way. What's the fresh start you need, right now, for your next meeting?
What is every survey's main feedback: that there isn't enough communication? Karen's theory is that Communication isn't the problem – communication is everywhere. But is there clear communication – with actionable guidance, authentic listening and valuable feedback? Communication isn't what builds trust. Clear concern for others does.
Are you providing yourself the permission to try new things – to walk through that doorway, and find what's on the other side? Or are familiar choices keeping you stuck in a tiny room, where old patterns are preventing you from playing a new game? Does "we've always done it this way" come to mind?
Moving from intention to impact is possible when we see that new choices are available. Making commitments isn't enough. We have to align to our values, accessing autonomy to consciously choose new patterns (not tolerate old ones). Moving towards discovery, not away from it, aligns us with the blueprint of our humanity.
Karen provides an interesting example on how to develop a taste for excellence, in a top restaurant: order the soup. Why you ask?? You have to read on to see how her logic really makes you think on how people do their jobs and what that means for the organization.
The first step toward change is awareness. The second step is acceptance. Why is acceptance so vital to managing change?
Notice that acceptance is not progressive tolerance. Have you been there? Have you been handed a story from somebody else, about who they say you are, and you know it's not true? It's amazing what a fresh perspective can reveal, especially a perspective that's outside of the progressive tolerance and stories we make up for ourselves.
It bears repeating: acceptance is not resignation. Accepting what is will lead you to what could be.
So: what shows up on the backside of acceptance?
Understanding. And opportunity.
An opportunity to adapt.
Maybe the way to accelerate in your career is by shifting your focus.
It's about being in time, and being on time, that really matters. Slowing down your thoughts so that you're not filling your brain with distractions.
Never look back. Unless you are planning to go that way. Rather than concentrating on what I could improve, or where I could move, I was caught up in what I couldn't control.
Whether you're working from home, holding court in a hybrid model, or bringing it all back to the office, be deliberate in the design of your blueprint. Make choices that serve you, and find the way to be true to yourself, remembering who you are, and never losing sight of your values.
But creating your own game takes one – and only one – simple step. It takes action.
Published by Wiley
Monique Vander Eyken, HR Consultant – MVE Consulting