Now You're Talking!: The manager's complete handbook to leading great conversations at work-even the tough ones
Now You're Talking!: The manager's complete handbook to leading great conversations at work-even the tough ones
Author: Anna Wildman
Review by: Dani Bacon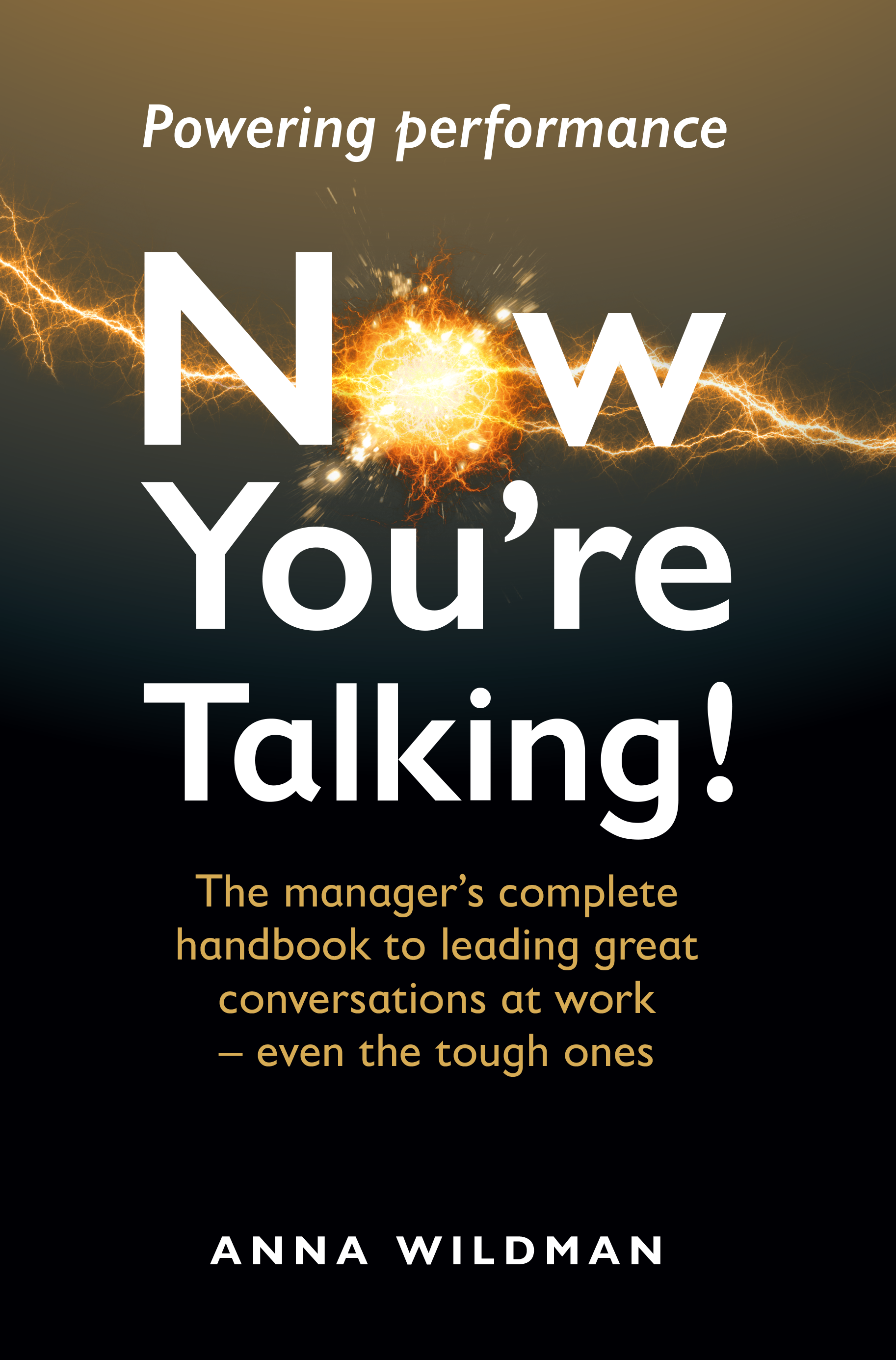 This is such a great book. The author says it is aimed managers at all levels from supervisors up to CEO and it more than succeeds at this.  There is huge value in it for anyone whose role involves managing people regardless of the level they are working at. The author's extensive experience of leading and managing shines through.
The book is a really practical, hands-on guide to having great conversations at work.  The first chapter covers some general advice about managing people and then dives into 9 conversations every manager will need to have on a regular basis.  The second half of the book covers ten 'tough' conversations that manager might encounter from time to time.
It's the sort of book that you can skim through to get an idea of the content and then have on your shelf ready to use as when different types of conversations crop up with your team members.
I particularly liked the structure of the book.  One chapter per conversation and then each chapter follows the same format, clearly laid out in a way that is easy to dip into:
Why this type of conversation matters
Advice on how to prepare for the conversation
What the conversation needs to cover – in terms of content/advice
How to lead the conversation – the steps to follow and some suggested wording, phrases to use and avoid
A one-page summary covering all the advice from the chapter
Links to suggested reading if you want to take your learning further
A link the Oil in the Engine website where you can access videos, templates and conversation summaries for both you as a manager and your team members.  I checked this out and they were great!
I especially liked the start-up conversation chapter which helps managers get off on the right foot with new starters but also includes great advice on how to reset relationships with existing members of your team.  Too often when things have gone a little off-track with an individual managers tend to withdraw but this provides some great tips on how to reset the relationship and move forward in a positive way.
The inclusion of example phrases and wording to use in each chapter is a great addition.  It helps bring the conversations to life and gives managers ideas on how to start those conversations.  But there's no expectation you slavishly follow the suggested wording – there's sufficient scope to adopt what works for you and incorporate the ideas into your own style so the conversations still feel authentic.  The author's CEDAR model appears in a number of chapters and is simple, yet powerful framework to help structure more challenging conversations.
All in all a fantastic resource for any manager.
Published by Oil in the Engine Worldwide
Dani Bacon is an Organisation Development Consultant, co-founder of Distinction Business Consulting and co-host of the Distinction Podcast
Trainer's Guides
Many HR and learning and development professionals may wish to help their people leaders to develop the skills covered in Now You're Talking! in-house. Trainers guides will be available to download from www.oilintheengine.com from November 2021. These cover all the core conversations in bite-size workshops of approximately 1 to 2 hours each. Email anna@oilintheengine.com for more information.
25% discount using THEHRD2021 for UK purchasers only, valid until 30 November 2021
For bulk order discounts in both the UK and worldwide, purchasers should email info@oilintheengine.com