Long Life Learning: Preparing for jobs that don't even exist yet
Long Life Learning: Preparing for jobs that don't even exist yet
Author: Michelle R Weise
Review by: Jo Twiselton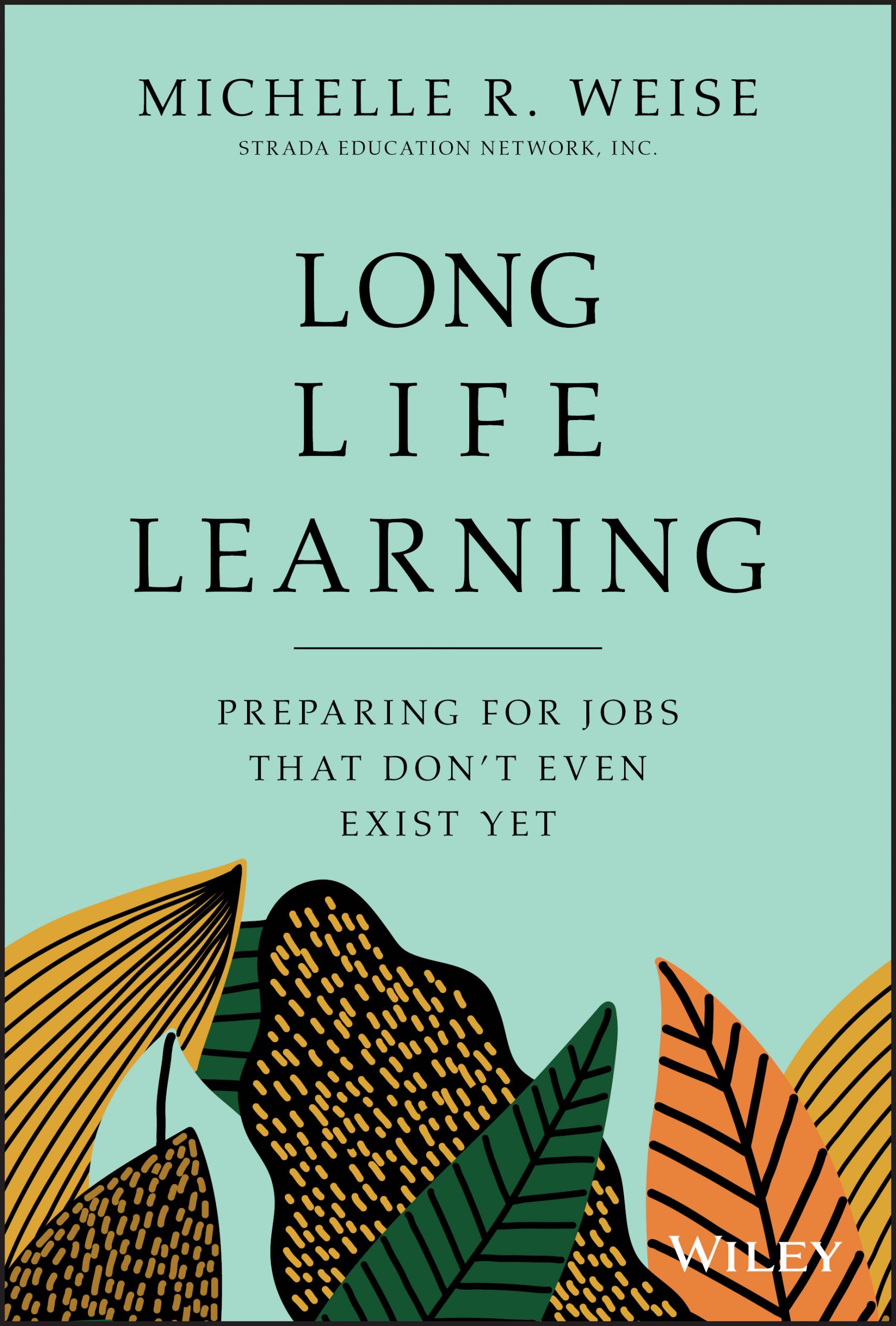 Recent history is showing that our world of work is becoming increasingly uncertain and, at the same time, we are living longer. An estimate quoted in this book suggests that by 2100, the number of people aged 80 and over will increase from 125 million to 944 million. We're already seeing workers of 55 and over, staying in the workforce into their 70s.
The idea of 'a 100-year life' is coming into sharp focus and with it, a spotlight on the changes needed to our current, traditional education model – the "one-and-done experience situated on the front end of our development through young adulthood".
Through this two-part book, the author explores the changes that are needed in the worker education system to adapt to this future, where the current estimate of 12 job changes for individuals before they retire, is forecast to be more like 20 to 30 job transitions. Ongoing skills development will be key to support the 100-year career.
With this in mind, Part I of the book, titled, 'From a Rigged System', explores the obstacles that have stood in the way of millions of learners and workers achieving their potential in the past. It opens with a chapter titled, 'The Theories behind the End of College' which begins the journey of exploration into the disruption of this sector.
Throughout this section and indeed the whole book, Weise takes her perspective of the future from the workers, rather than the future of work itself, a common approach in other resources. Specifically, she describes them as 'non-consumers'- "people for whom the alternative is nothing at all," based on the term coined by Clayton Christensen in his book, 'The Innovator's Dilemma'. In this approach, those seeking to disrupt markets have typically focused their initial efforts on these non-consumers.
By the end of Part I, Weise has shone her spotlight on a number of topics including the underspend in training by employers, the increasing impact of caregiving responsibilities to workers and organisations and the vital importance of human skills with the growth of artificial intelligence (AI), to name a few.
Part I concludes with two interesting insights which I saw Weise carrying into Part II. Firstly, the concept of the 'ecosystem' (rather than system) challenge that we're facing in this area with the host of interdependent stakeholders involved in this type of structure.
The second describes the introduction of sloping curb ramps in the pavements in a California neighbourhood, initially supporting access for wheelchairs but which had a much greater impact. This became known as 'universal design', an "inclusive approach that aspires to benefit everyone by promoting accessible and usable design and composition – "Cut into the curb and we create a path forward for everyone.""
Part II – titled, 'To a New Learning Ecosystem', starts to paint a picture of how the future might potentially look, with a focus on helping us all learn how to get hired, stay employed – that universal, inclusive approach.
Weise sets out five guiding principles needed for everyone to thrive in the work of the future, all connected by a robust data infrastructure. These five principles then make up each of the chapters of this second part of the book:
Navigable – information to help adults navigate complex systems as well as understanding their own, transferable skills and capabilities
Supportive – learners need 'wraparound supports' which could be human or tech, to help them through their journey, from exploration through to their different career transitions
Targeted – all-round education that is tailored to learners' needs and is worthy of the investment made both to the learner and an employer
Integrated – better integrating education training with existing responsibilities
Transparent – an open, fair and transparent hiring process where job seekers can prove their competency and skills.
Each of these five, Part II chapters is divided into three parts: 'What we're hearing' – interviews with 'non-consumers', 'The Predicament' – the challenges this brings and 'Seeds of Innovation'- forward-looking ideas to address these barriers.
This is a hugely enjoyable and extremely thought-provoking read, full of insight. With a real focus on the human 'non-consumers' that Weise has interviewed, it's peppered throughout with stories and ideas to help make a fairer, safer and more fulfilling future for workers, where they can thrive throughout their careers.
The need for an ecosystem which is flexible enough to adapt to jobs that don't yet exist, is very clear. This book is a great place to begin to understand both the challenges and barriers we've faced so far and also what the opportunities might be. To make these opportunities become a reality, we must actively participate in inventing this future.
When we face large-scale change, it can often feel daunting. However, Weise explains the case so clearly as to why this shift is needed and, by laying out ideas and examples throughout 'Long Life Learning', answers many of the questions about 'how' we can help to invent the right future for a new generation of workers.
Jo Twiselton, Change leadership coach & consultant, founder of Twist Consultants