Leading Wisely: Becoming a Reflective Leader in Turbulent Times
Leading Wisely: Becoming a Reflective Leader in Turbulent Times
Author: Manfred F R Kets de Vries
Review by: Jo Twiselton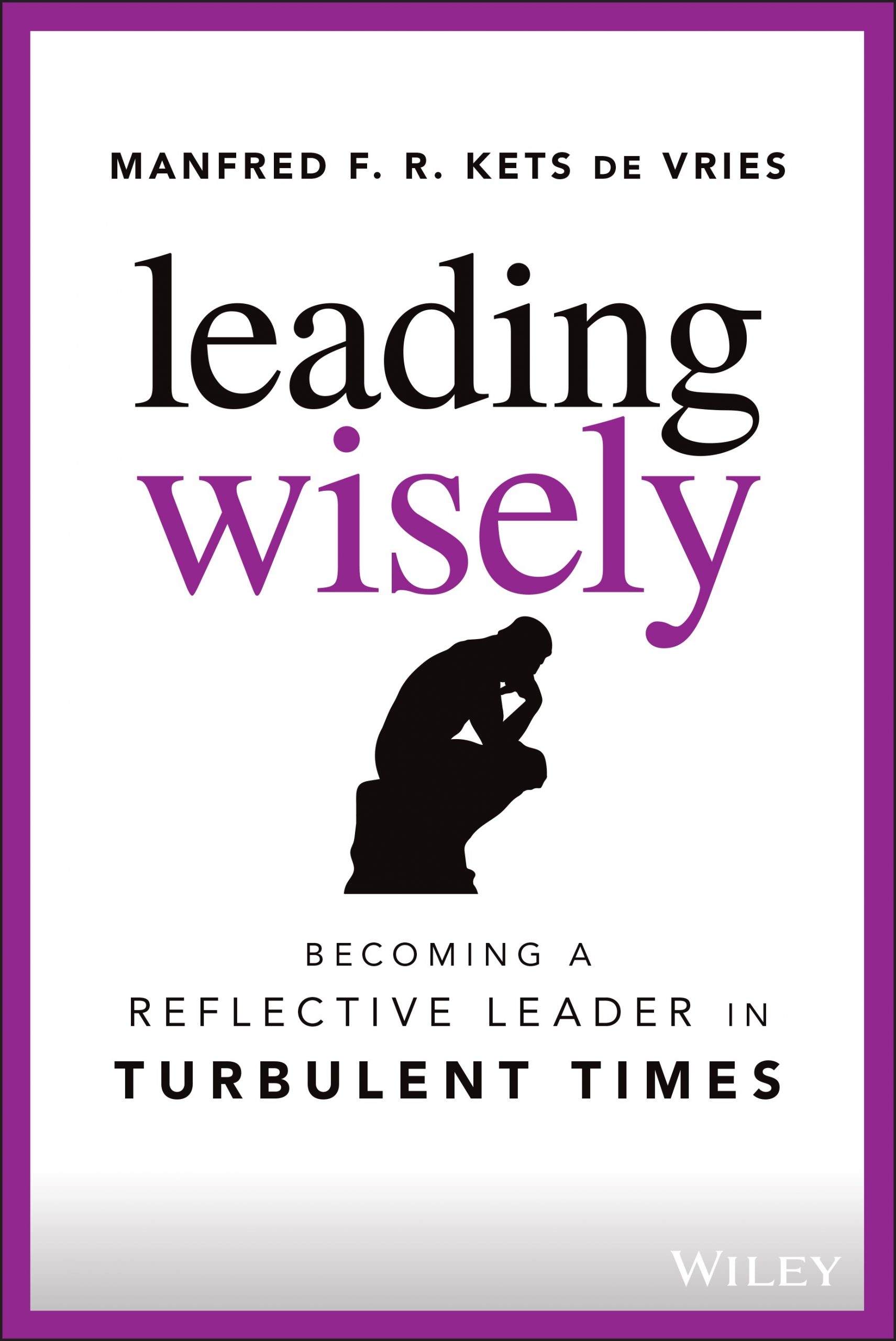 If you pick up this book expecting a collection of ideas and 'how-tos' based around the latest leadership models, that's not what you're going to get.  And, that makes it a really refreshing and, at times, compulsive read.
The author is really onto something in the way this book is written and the subjects it covers. He walks us through eleven chapters that blend thinking around the topic of wisdom supported with spiritual, historical and cultural references. Packed with quotes and tales from the Stoics, poets, spiritual leaders, philosophers and scientists among others, this book offers a different and very powerful perspective on what it really means to be a leader in the unchartered territory we're in today.
He powerfully shows that our habit of relying heavily on data, knowledge and information doesn't give you wisdom, but it's something we need to cultivate now more than ever.
"Many of us live with the illusion that if we were to amass just a little more knowledge, everything would be all right. Unfortunately, very little thought is given to the greater accumulation of wisdom – how to make wiser decisions… in our current world, we're able to gather information and knowledge at a much faster rate than we are able to gather wisdom."
Every day, we see more and more information being shared on social media or in books that isn't taking us any further forward in addressing some of the biggest challenges we're facing.  Even worse, knowledge, data and information – without the benefit of wisdom – are being used to create division.
Across the eleven chapters, the author takes us through some of the values, attributes and characteristics that can lead to greater wisdom – humility, forgiveness, empathy, listening, kindness, courage, happiness and the acquisition of 'night vision' – being able to see beyond the obvious and not judging a book by its cover.
He also explores motivations that can get in the way of developing wisdom, including greed and envy. He considers what the other side of the coin can look like too, by working to the Golden Rule – "do unto others as you would have them do unto you," and really focusing our energy on choosing our battles wisely.
It's packed with what feel like unusual tales and anecdotes for a leadership book, from Don Quixote to Zen masters and questions designed to really make you think about your approach as a leader.
All this helps to create a really engaging read, that very clearly illustrates why leaders need to change their focus and motivations to move us forward.
Overall, this different style of approach and thinking took me a couple of chapters to get used to, but I kept reading and I'm so pleased I did. The author doesn't pull his punches in emphasising why encouraging wisdom over information, knowledge and data is so important. This sets it apart from so much other information and knowledge that's out there on the same topics.
If you're looking for a challenging book that looks at leadership through a very different lens and you want to improve your skills to become a better leader in the constantly shifting world we're in right now, then read this book.
Published by Wiley
Jo Twiselton, Change leadership coach & consultant, founder of Twist Consultants