Leaders in Lockdown: Inside stories of Covid-19 and the new world of business
Leaders in Lockdown: Inside stories of Covid-19 and the new world of business
Author: Atholl Duncan
Review by: Chris Preston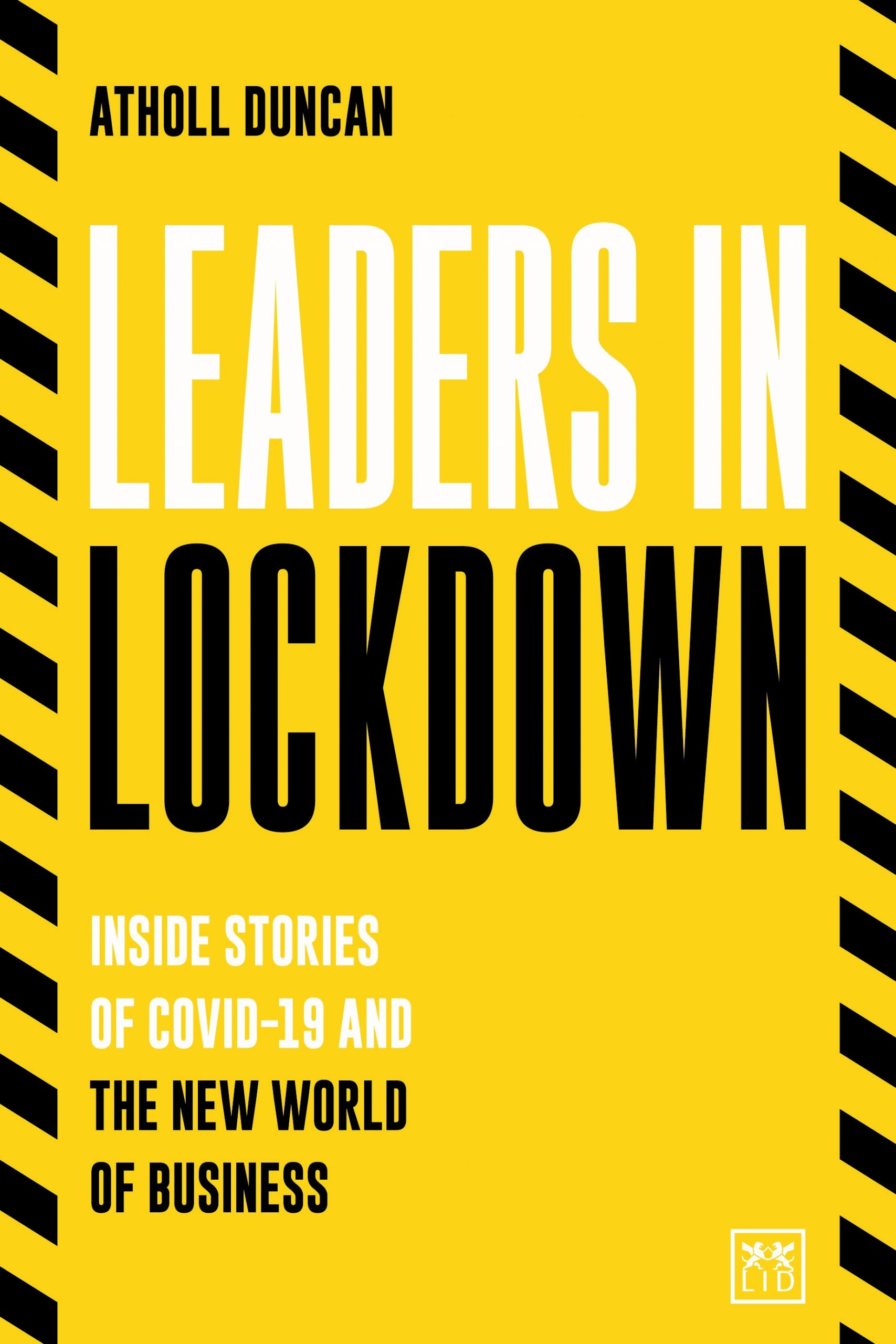 It took me two years to read this book. I started it on the last day of 2020, and finished it on the first day of 2021. That's a record for me. Business books normally take weeks to finish, as I dip in and out of them and struggle with the 'last third hump'. But this isn't about my newfound ability to read quickly, rather about the gripping nature of this book. Atholl Duncan has, in the space of 100 days, captured the professional zeitgeist of the world with his far ranging interviews and quick insight into the biggest challenge a generation has faced – COVID19.
The book is built around 28 interviews with leaders that stretch from Hong Kong to the US and cover every aspect of the working world – finance, manufacturing, third sector, venture capital, property and more. This alone makes it highly appealing, but the 'meat' of these interviews was a surprise that yielded more depth than expected. I was anticipating stories of heroism and courage – how leaders had fought against great odds to 'fix' their organisation as it sank into lockdown. But no, none of that. The book is a cool head on the issue, with people giving their views of the pandemic and its impact, whilst sharing some of their responses; and they are indeed fascinating. However, the true value comes on interviewees' reflections around what this all means for us. And by us, I do mean 'us' – everyone.
Duncan has crafted a book that's got global scale. It's not a 'quick tips to survive COVID' paperback, it's a deep dive into the economics, societal impact and professional evolution that the pandemic will impact. Don't buy this if you want easy answers. The sections cover tectonic-plate-sized issues that will need governments, multinationals and major NGOs to tackle. In some ways it's a daunting and worrying read – all the more so because it's so measured. This is the BBC Radio 4 announcement of hard times ahead. Credible, well researched and from the mouths of many, the truth about what we face in the coming years has never felt so real or so portentous.
What, then, to do with this book? Absolutely read it, enjoy every story and, likely like me, rip through it at pace. But don't then put it aside. Read it again, and reflect. The seven themes it categorises the stories into are ones we can all dip into. Yes, they need global fixes, but they also need local action. We can all be more human, we can all shape a new world of work, and we can all fight inequality. Many of the stories within the book highlight how individuals have used their position and influence within their organisations to effect action that directly mitigates the COVID-related issues. They are not raising their actions for kudos, they are doing so to show the way for all of us.
As a footnote, I personally loved the diversity of contributors that he's woven into the mix. There's a balance of gender, ethnicity and location that adds depth and validity to the narrative. However, they all have one thing in common – a determination to use what they have to drive recovery and change. They are not Leaders in Lockdown, they are Leaders fixing the consequences.
Published by Lid Publishing
Chris Preston is a culture expert and one of the founding partners of The Culture Builders