High-Impact Tools for Teams: 5 Tools to Align Team Members, Build Trust, and Get Results Fast
High-Impact Tools for Teams: 5 Tools to Align Team Members, Build Trust, and Get Results Fast
Author: Stefano Mastrogiacomo
Review by: Danielle Bacon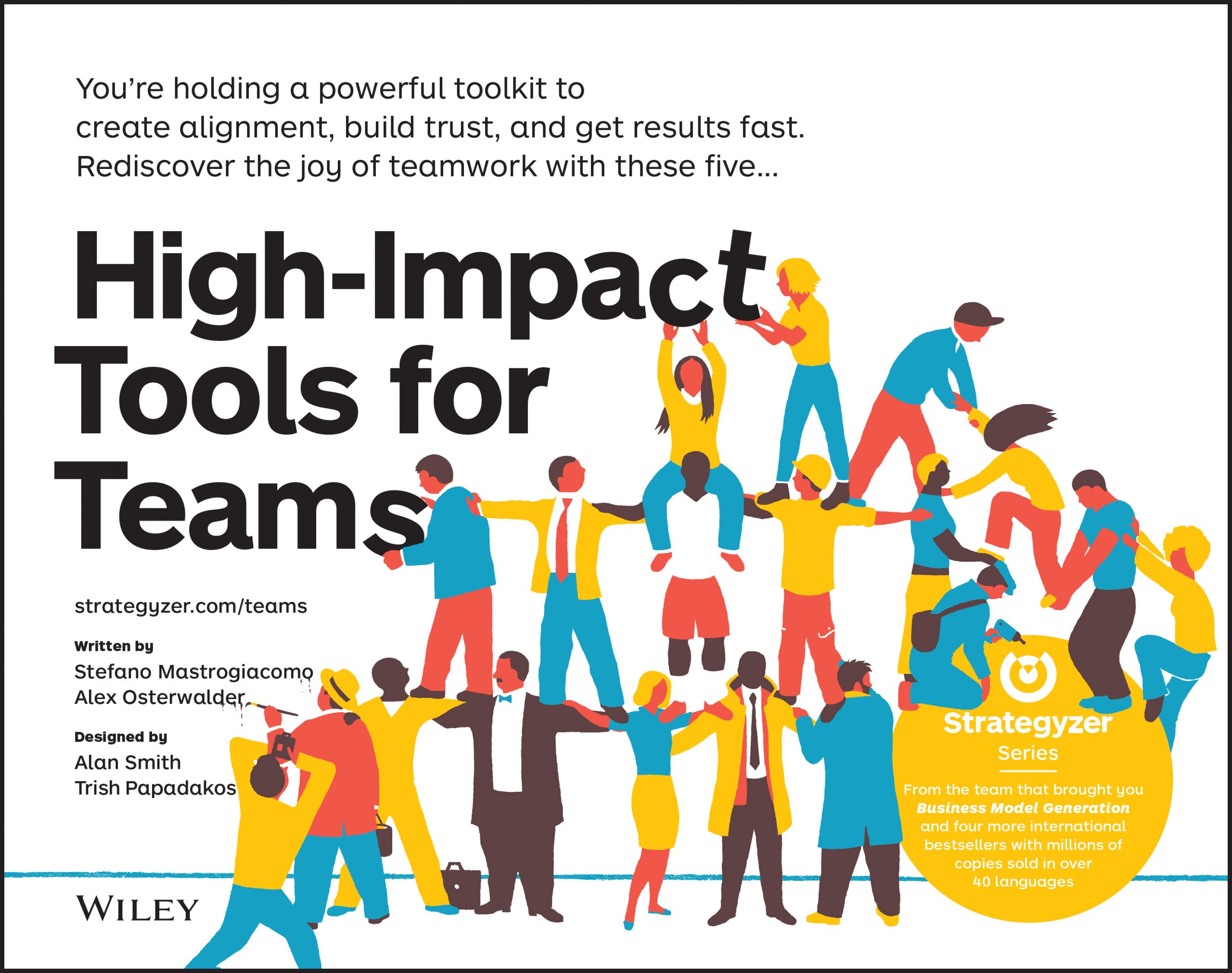 I'm a big fan of the Strategyzer series of books.  Aside from anything else they are visually pleasing and this one is no exception.  The latest in the series promises "a toolkit to create alignment, build trust and get results fast".  It's based around using a canvas to create a Team Alignment Map.
The book has five sections:
The essentials of team performance
Intro to the Team Alignment Map
Putting the map into action
Building Trust
The science behind the tools
From personal experience misalignment between team members on direction, tasks and ways of working is the root cause of many organisational problems.  This book encourages teams to have explicit conversations about alignment and gives them an approach to work through.  Much of it won't be brand new to everyone but it's often the deceptively simple things that undermine effective team performance.
The book takes you through how to use the alignment map in different situations – in meetings, projects or at a broader organisational level.  I particularly liked the Fact Finder activity that helps teams have better conversations to under each other's logic.  There are also activities for teams to discuss how they want to work together, what showing respect to each other looks like and how to deal with difficult conversations.
If you are intending to use the approach in its entirety then you'll need to weigh how this sort of activity will land in your particular environment.   Some teams will love it. Others may not but I believe most leaders and teams will find some elements of the book that will help them improve how they work together.  You can access PDFs of the templates in the book to use and the book is designed so people can dip in and out of the sections that are most relevant to them and the book guides different types of readers on where to start.
Published by Wiley
Dani Bacon is an organisational development consultant, co-founder of Distinction Business Consulting and co-host of the Distinction Podcast