Ego: Get over yourself and lead
Ego: Get over yourself and lead
Author: Mary Gregory
Review by: Danielle Bacon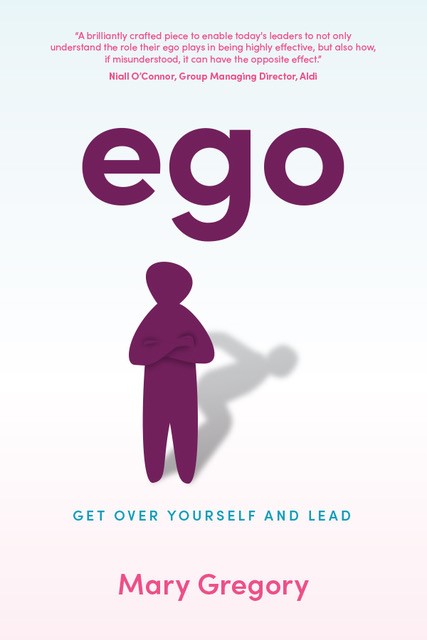 Self awareness is such an important part of being a good leader and this book is a great way to help build that understanding. The word ego comes loaded with negative connotations but as the author explains it is something we all have. Understanding what ego is and how it influences how we show up as leaders can only be a good thing.
The book is a quick and accessible read. The 200 or so pages are packed with useful and practical advice. Mary Gregory doesn't labour any of the points – just tells you what you need to know and moves on. There's a good mix of explanation and stories to bring the concepts to life. I particularly liked the suggested exercises and reflection questions in each chapter which will help readers relate the ideas to the real-life leadership situations they are facing or have experienced.
I especially enjoyed the chapter that outlined the ego traps we often fall into and the call to leaders to pay more attention to behaviours rather just focus on task performance – both in respect of our teams and our own roles as leader
You'll come away from reading the book with lots of strategies that you can put into place. The book also includes a couple of frameworks for helping leaders understand themselves that are rooted in transactional analysis and the concepts are explained well.
The only thing that jarred slightly for me was the section on the generational differences. I'm not a fan of putting people into boxes on the basis of the year they are born but anything that reminds leaders that their team members will all have different drivers and needs and are best managed as individuals rather than a homogenous group is a good thing.
Mary Gregory highlights that learning to manage ego takes time and that there isn't a quick fix. This feels like the sort of book that is worth a re-read on a regular basis as you find yourself in new and more challenging leadership situations.
Danielle Bacon, Director of People – Investors in People