Balancing Act
Balancing Act
Author: Dr Andrew Temte
Review by: Su Askew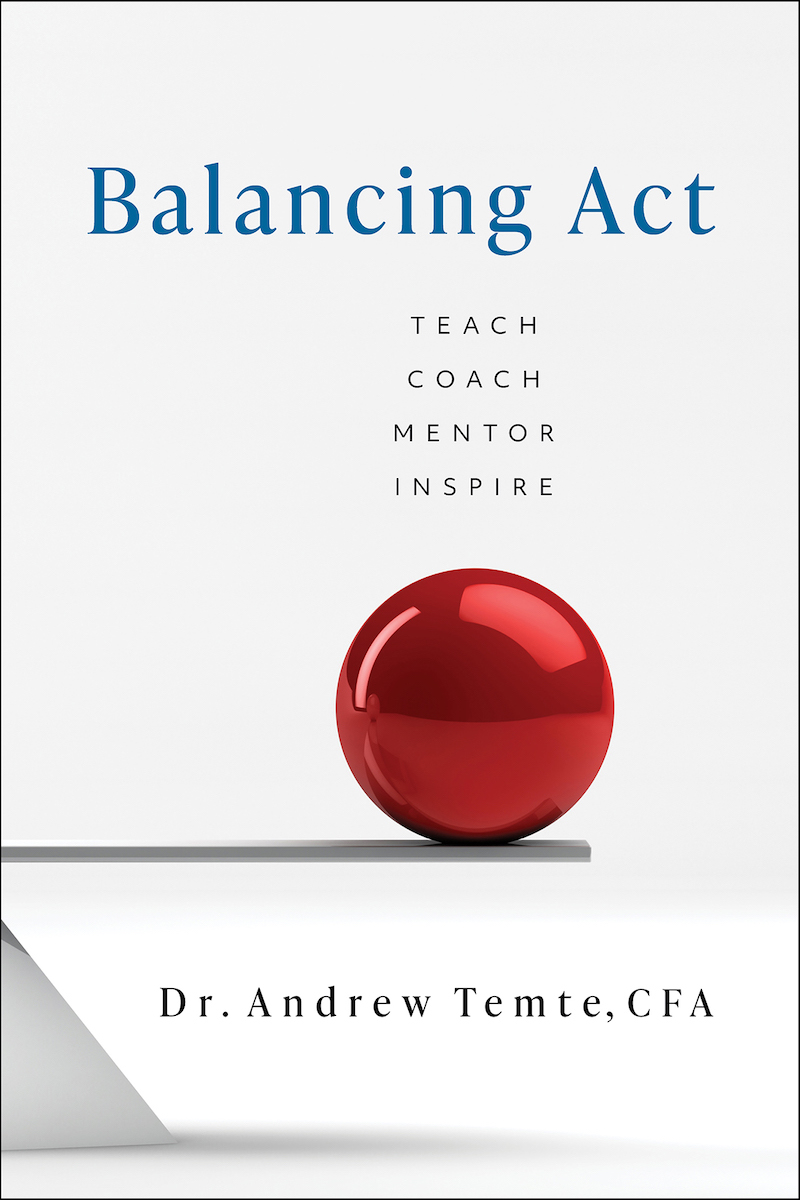 This is not a business book, and it is a human book. It is written beautifully, making it easy to connect with the text and author. Temte manages to humbly overlay his immense experience and personal learning to give context and a platform for some impact self-reflection. And, I felt, he often hits you with those sledgehammer points that will make you really reconsider, honestly, what is important.
There is a pleasant sense of natural flow and structure to the content. Whilst not giving you the top 10 steps to achieving balance (which I guess could be tempting to expect), there are many valuable tools and subtopics to delve in to. What I found far the most impactful was the modest perspective that allows you to make up your own mind as you move through the book.
This book is inherently relevant, built on decades of observation and development, it speaks directly to the here and now and what is needed for the future. I also felt that business leaders/ managers or employers at and level or stage of their career, who find themselves deep in the weeds of the day to day working environment, might need to step away for a minute and create a space to read this.
Light humour bubbles up out of the gentle prose, which makes it all the easier to read and to recall. We all know adults learn better when they are having fun – so this plays right to that. But considering his message is serious and he shares some deeply personal experiences, it is light and accessible.
I was really taken by the fact that he was essentially an entrepreneur who found balance and fulfilment in his career where he didn't necessarily expect to in a large organisation and from that has been immense learning. He's shared that and it's a gift – enjoy.
My tips are:
Don't try and rush this book, it's not going to take that long to read but its not something you can scan for tips. (that's my view; others may find it's possible.)
Grab some quiet time (harder for some than others) and get into the text. I expect you will get all you need from hearing Temte's reflections and recommendations.
Published by Kaplan Publishing