peoplevalue – The Employee Engagement Company
A leading provider of employee reward and recognition, benefits delivery and wellbeing solutions.
We serve companies throughout the UK, delivering highly flexible programmes and technology to help businesses enhance their employee value proposition.
We know that what we do helps drive engagement strategies, motivate employees and improve business  performance. That's why we do it.
Central to the delivery of our flexible solutions are robust platforms with ease of use built-in to their DNA. They are readily adaptable and designed for tailoring to precisely meet the strategic and operational goals of our clients and maximise their return on investment.
Contact Us
peoplevalue limited
Victor House
Wheatley Business Centre
Old London Road
Wheatley
Oxford
OX33 1XW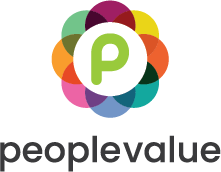 Find Us