Top Employers Diversity & Inclusion Seminar 2018
04 September 2018 Manchester
Manchester Metropolitan University Business School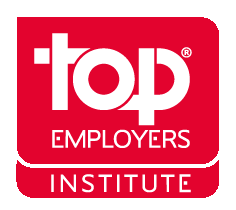 The Top Employers Institute is pleased to announce its Diversity & Inclusion Seminar 2018. Free to attend – register now!
 Enjoy breakfast and networking with Senior HR Professionals.
Discover the latest Diversity & Inclusion data and trends from the Top Employers Institute's exclusive research into more than 1,300 leading employers from around the world.
Learn how certified Top Employers are leading the way within Diversity & Inclusion. Manchester Metropolitan University, Whitbread and ASDA (plus more to be announced) will share best practices and successful initiatives.
Be inspired by Professor Julia Rouse and Dr Helen Woolnough from the Sylvia Pankhurst Gender and Diversity Centre at Manchester Metropolitan University. They'll be leading an inspiring interactive session showcasing their 'Generating Routes for Women's Leadership' programme.
The event will end with a lunch and networking session.
Full agenda to be announced in the coming weeks. The event is free to attend – register now!