In Person Debate –
How ESG can create healthy people, a healthy planet and a sustainable business
21 September 2023 London
Flemings Mayfair, London

12pm to 4.30pm (post drinks to follow until 5.30pm)

Join theHRDIRECTOR for a roundtable focused on how ESG can create healthy people, a healthy planet and a sustainable business – Partnered with Bupa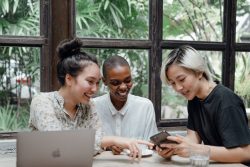 THE PROBLEM:
It is increasingly clear that the level of importance and investment that businesses place on ESG and sustainability directly links back to employee health and wellbeing. We only have to look at how climate change is now impacting on record-breaking temperatures across the world, to see indelible links between how the corporate world operates and human health. In recent times, the United Nations backed network of investors Principles for Responsible Investment, placed mental health support and access to healthcare among the top four priority social issues.
It is now irrefutable that how businesses operate has a massive and direct impact on the planet, the environment and the health and wellbeing of people, which makes ESG and sustainability impossible to ignore. Concurrently, it is also clear that employer approach and commitment to health and wellbeing has never been more important and directly linked to the core elements of competitiveness including; employer brand, talent attraction, retention and absenteeism.
HOW WE WILL SOLVE IT:
This is a timely discussion at a critical time, dedicated to exploring how health and wellbeing cuts across the fundamental pillars of ESG, such as employer support of DEI, finding ways to reduce our carbon footprint and equity of access to health and wellbeing support. There is growing pressure as legislative and regulatory bodies elevate the importance of health and wellbeing through policy operations, along with mandatory requirements for reporting on ESG and so this debate is essential to exploring the rising complexities and expectations placed on employers.
With ESG and health situated in the same VEN diagram, the spotlight is on organisations to make the right decisions in both ESG and health and wellbeing and to understand the critical links between operating sustainability and the impacts of the corporate world on the environment and the health of their employees and the wider world.
(Complimentary refreshments, 2 course sit-down' lunch and post drinks)
**We only have only 15 places available and we are inviting registrations from HR & People Leaders**