In Person Debate –
Aligning benefits strategy to wider business and people goals
28 September 2023 London
The Bailey's Hotel London Kensington, London

12pm to 4.30pm (post drinks to follow until 5.30pm)

 Join theHRDIRECTOR, for a timely roundtable debate focused upon aligning benefits strategy to wider business and people goals – Partnered with Howden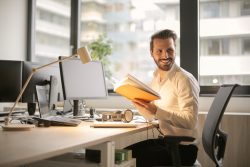 THE PROBLEM:
Impactful benefits are achieved where organisations have a clearly defined strategy and strong execution of their approach, responding well to internal and external drivers. But many employers struggle with the disconnect between business goals and what they need to do within their benefits programme to drive success.
It's taken as read that employee benefits strategy needs to be aligned to wider business and people goals. But a year on from the initial research *(launched in 2022) a follow-up study* was conducted, which highlighted the thematic issues that are affecting HR decisions when it comes to benefits design and where the gaps are.
Over 200 senior HR professionals gave their insights which showed that: 64 percent of employers plan to increase or improve benefits funding and 65 percent of employers expect business sustainability to have a high impact on their benefits strategy in 2023, whilst a similar number are looking to improve the use of technology to impact benefits experience for employees.
Clearly, the motivation is there to respond effectively to change, but what is the best approach to benefits strategy to meet the challenges of this new era of work?
HOW WE WILL SOLVE IT:
We will discuss how a data-driven and strategic approach can deliver measurable improvements to impact on people and business goals, by defining and targeting the key priorities for each employer, according to their unique situation.
(Complimentary refreshments, 2 course sit-down' lunch and post drinks)
**For this debate, we invite Senior HR Practitioners (HRDs, CHROs, CPOs) from global, regional and UK organisations of 1,000+ employees across the legal, financial, natural resources, telecoms, media and professional services industries**