People_tech 2019: HR Going on the Offensive
10 October 2019 London
Illuminate, Exhibition Road, South Kensington, London, SW7 2DD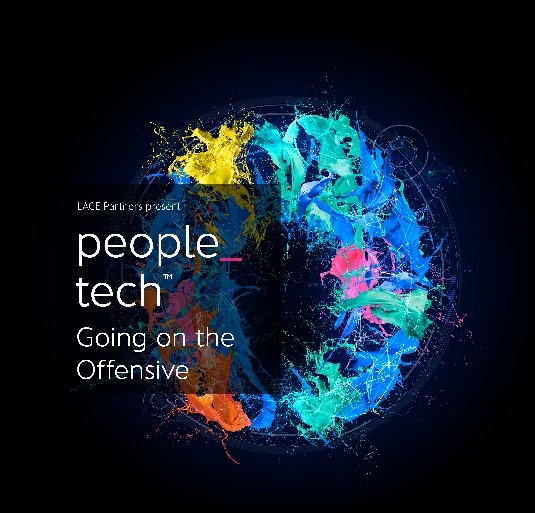 Now in it's fourth year, people_tech 2019 showcases some of the most innovative new technologies in the HR space. This includes tech from throughout the employee lifecycle, including recruitment, virtual reality (VR), gamified selection, digital coaching and the latest on-boarding tech.
This is an invite-only, 'non-sales' event that brings together HR professionals at the top of their game in an intimate and innovative environment. The agenda includes industry speakers, discussion groups and a tech safari – as well an opportunity to network with a glass of wine afterwards.
The focus for this year's people_tech event comes following the launch of LACE Partners 'HR On The Offensive' whitepaper, which was released in June 2019 and is a call for HR professionals to 'step out from the shadows', driving competitive advantage for businesses everywhere.
To find out more and register your interest please click HERE.