People Development Summit 2019
13-15th March
13 March 2019 Prague, Czech Republic
Corinthia Hotel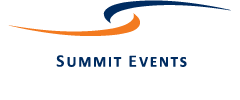 With a focus on L&D, PDS19 is an exclusive gathering of like-minded peers from the UK/I HR community. The Summit is reserved for only for senior decision makers dedicated to finding the best approach to delivering business success. The Summit is also designed to be a business focused, time and cost effective way for solution providers to promote their services to qualified L&D budget holders representing leading organisations.
The Summit's key elements include: b2b networking, exchange of best practice, inspiring keynote speakers, case study lead Strategy Group sessions and pre-selected business 'speed dates' with senior L&D buyers.
Who's coming? We will have 80 UK/I based Heads of L&D and 45 L&D solution providers join us at the 19th edition of the event.
Want to hear more? Have a look at our most recent video here or call us on 0207 828 2278 for more info.