The business case for outsourcing payroll Webinar – ON DEMAND
28 February 2021 Virtual
On Demand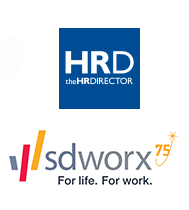 We were delighted to partner with SD Worx on our recent Webinar where we discussed the business and case for outsourcing payroll.
Our Founder & MD Peter Banks moderates the session where he is joined by Doug Brown, Director of HR at AG Barr Plc and Wendy Doherty, People Director of Bestway Retail, who share their experiences and discuss how they built the business case to switch to an out sourced payroll service, and what impact this has had on their businesses and their people.
Also joining the discussion were Mandy Hawley (HR & Payroll solution specialists at SD Worx) and Bob Rehill (an independent HR Advisor, from Bob Rehill Associates). The interactive session walked through the decision-making process and frequently asked questions when considering payroll outsourcing and included live polls.
If you are considering outsourcing your payroll, this hour session is a must watch.
Who is it for?
All payroll and HR professionals working within the private sector, for mid-market and enterprise organisations.