Human Resource Summit 2017
11-13 October

11 October 2017 Lisbon
Dolce CampoReal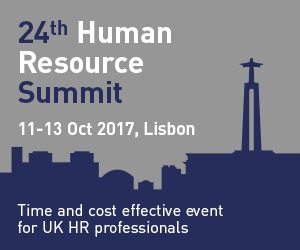 Venue: Dolce CampoReal, Lisbon
Now in its 24th year, the Summit is a cost and time effective way for leading service providers to meet with UK HR Directors. Your time over the 2½ days will be spent in a series of pre-selected 1:1 meetings, informal networking during the evening dinners and lunches and, if you're a delegate, participation in our topic-driven Strategy Group sessions. We will provide you with your own personal schedule, so your time at the event will be productive and reflect your business needs.
The Summit is an invitation only event, with just 140 places available. Step away from the day to day to develop ideas, share best practice, hear about proven solutions and be inspired!
Interested?
If you're an HR Director or equivalent, please click delegates for further information. If you're a provider of HR business solutions, click suppliers for information about promoting your services at the Summit.
Who's attending?
To review the current list of confirmed HR Directors please click here
Need a second opinion?
To learn more about how the Summit works and its benefits, please take a moment to listen to our past participant comments.
Contact us
To learn more about the events benefits please email [email protected] or call +44 207 828 2278.