FREE WEBINAR –
How to Create a High-Performing Organisational Culture
10 October 2023 Webinar
Remote

10:00am to 11:00am (GMT)

Join theHRDIRECTOR along side with Gallup, for an insightful webinar exploring how to create a high-performing organisational culture!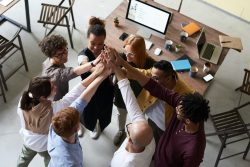 THE PROBLEM:
Only 13% of European employees are engaged. Many workplace cultures across the globe are still recovering from the pandemic, while leaders attempt to navigate a hybrid workplace environment and seek to align people with purpose. Organisations are seeking to redefine their culture and reinforce the values it represents, all while trying to engage and develop the people who make up that culture. The most effective way to start doing this is to study success: What is great about your organisation and its people? Organisations that introduce a strengths-based approach do this better than others and improve their desired culture more quickly and sustainably.
With the massive increase in hybrid and remote working, leaders need something that unites their people and gives them a common language and a better way to appreciate one another. What organisations need today is to develop and harness their people's unique strengths to enhance their culture and increase performance.
Creating a culture where people want to work, feel fulfilled and can realise their potential doesn't happen by accident. Gallup's CliftonStrengths® accelerates success, enables people to thrive and drives performance, wellbeing and engagement outcomes. Strengths-based development helps workgroups realize up to:
• 29% increased profit
• 19% increased sales
• 72% lower attrition
• 7% higher customer engagement
WE WILL INVESTIGATE:
What is a strengths-based approach to development, the science behind it, how it is different from other methods, and the business implications and benefits of operating with a Strengths-based culture. One of the featured speakers is a Gallup client working towards building a Strengths based culture, and they will share and discuss the reasons why they have chosen to use CliftonStrengths® rather than other assessment tools or approaches.
We will also spotlight each panellist's top 5 CliftonStrengths®, giving them the opportunity to share real-life examples of how they and their organisation harness strengths to achieve individual and team objectives and build a high-performing culture.
We will be running a series of polls in the Webinar and welcome your questions throughout with a final Q&A at the end.
OUR PANELLISTS: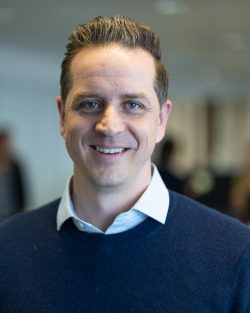 Jeremie Brecheisen (Managing Director of CHRO Roundtable – Gallup)
Over the past two years, Jeremie has lead The Gallup CHRO Roundtable, which hosts 1,000+ large company CHROs. He has conducted over 800 1:1 interviews with these CHROs, hosted over 500 roundtables, conducted over 200 briefings with large company HR leadership teams, and published and written about data from quarterly CHRO surveys, with many published on Gallup.com and in the Harvard Business Review. His data is quoted in many publications such as the Wall Street Journal among others.
Is a regular contributor and subject matter expert for many topics on Gallup.com, including Gallup's Real Future of Work series, disruptive forces, agility, the future of HR, and industry-specific challenges.
Has managed many of Gallup's largest global clients, and his work has taken him all over the globe, including North America, Europe, the Middle East and Asia. He has personally trained or coached thousands of managers and has designed workplace solutions for hundreds of thousands more.
An experienced public speaker, having presented at many public conferences such as HRD Summits, MoneyLive Events, HCI Conferences, Argyle Conferences, Merit Summits and Corenet Conventions among others. He has served as keynote speaker at international conventions with audiences of over 30,000 and live streaming audiences of more than 10,000. He regularly conducts Gallup public webinars to international audiences.
Jeremie received his bachelor's degree in modern Asian history from Brigham Young University. He received a Master of Business Administration degree in the China International Program from the University of Hawaii. Jeremie speaks conversational Mandarin Chinese.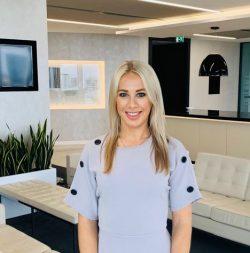 Hannah Lomax (Senior Business Solutions Consultant – Gallup)
Hannah Lomax is a Senior Workplace Consultant in Gallup's London Learning and Development team. With a background and MSc in Occupational and Organizational Psychology, Hannah partners with business leaders across EMEA to create thriving workplaces through people strategies, specialising in strengths-based development.
Hannah has a passion for bringing out the best in others, which aligns with her work in driving performance, engagement and wellbeing by supporting organisations in developing their people to achieve their full potential.
Hannah is a Gallup-Certified Strengths Coach leading with Positivity, Futuristic, Learner, Responsibility and Focus.

Rudolf Messinger (Chief of Human Resources – UNICEF)
HR leader with 40 years of experience in leadership development, organizational development, executive coaching, recruitment, and driving organizational & culture change. Worked across various regions, including Africa, Latin America, Far East, South Asia, Middle East, North America, and Europe. This global exposure has given him a deep understanding of diverse cultures, perspectives, and business environments. Allowing Rudolf to effectively navigate cross-cultural challenges and adapt his coaching and leadership development strategies to different contexts. He has extensively supported leadership and teams in humanitarian emergency settings.
Rudolf's extensive experience in executive coaching has allowed him to work with senior leaders, middle managers, and staff from various countries and sectors. He has coached over 3,000 individuals, helping them unlock their potential, overcome obstacles, and achieve their professional & personal goals. Rudolf's exposure to renowned coaches and coaching institutions has equipped him with a diverse range of coaching approaches, enabling him to tailor his coaching style to each client's unique needs and goals.
Led, designed and facilitated the global UNICEF career development programme P2D (Personal Times Professional Development), for which UNICEF received its first global HRD award. Trained colleagues around the globe to become qualified P2D champions. In partnership with Gallup Rudolf led the introduction of the strengths-based approach in the biggest UNICEF office, i.e., Supply Division in Copenhagen. Given the increasing interest from other UNICEF offices in several regions, this has proven to be another organizational development initiative gaining global recognition and momentum.
Sign-up now and learn from experts on how to create a high-performing organisational culture!