FREE WEBINAR –
The biggest trends impacting the UK workforce
20 July 2023
Webinar

11.00am-12.00pm (GMT)

Join our free insightful webinar and learn the biggest trends impacting the UK workforce! Hosted by theHRDIRECTOR and partnered by Gallup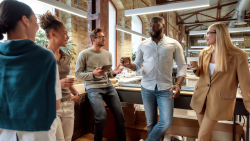 THE PROBLEM:
On average we spend 81,396 hours at work, and the only thing we spend more time on is sleep, so it's important to understand the impact work has on us and the economy we operate in.
Last year, Gallup's annual report on the 'State of the Global Workplace' found that Life Satisfaction fell across Europe while Employee Engagement stagnated at record low levels. Less than half (47 per cent) of Europeans say they lived well, a decline of five percentage points from the previous year. 
The outlook was even worse for the UK which was found to be the home of one of the most dissatisfied workforces in Europe. Just nine per cent of UK workers felt enthused by their work and workplace where we have seen Employee Engagement among UK workers decline steadily over the last decade.
A year after this 2022 report, will the situation look any different for the UK work force as we see inflation and the cost of living continuing to take its toll?
WHAT WE WILL EXAMINE:
We are partnering with Gallup who are on a mission to help create thriving workplaces around the world and who produce an annual report on the State of the Global Workplace. This annual report represents the collective voice of the global employee.
Some of the key points will cover:
2023 State of the Global Workforce report
Employee engagement and job opportunities surge globally, coming back in line with pre-pandemic historical trends on economic development and growth.
Spotlight the results of the UK's workforces – living in a nation struggling to control high inflation and spiraling living costs.
How employees' stress is impacting productivity and performance as organisational leaders endeavor to navigate an uncertain economic outlook
Addressing wellbeing concerns and why improving employee engagement/experience should be top priorities of business leaders in the UK
We will be running a series of polls in the Webinar and welcome your questions throughout with a final Q&A at the end.
OUR PANELIST: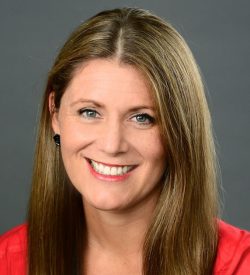 Claire de Carteret, Managing Director EMEA at Gallup 
As Managing Director, Claire de Carteret leads the EMEA Partner Consulting teams in designing and implementing analytics, advice and learning solutions that help Gallup's clients meet and exceed their organisational goals. Claire provides strategic direction for her region on shaping client solutions, executing growth plans, and increasing customer engagement. She is a dedicated strengths performance coach and leader for team members in in the region.
With deep expertise in Inclusive leadership and strategies to create thriving organisations with high wellbeing, Claire has successfully lead transformation in organisations across sectors including healthcare, technology, professional services, manufacturing, finance, retail, local government and professional services. Claire also facilitates and leads Gallup learning courses. She is an executive coach, certified through Coaching Australia and is also a Gallup Strengths Coach.
Claire has worked in several roles within Gallup as a leader to internal consulting teams and client leaders across Asia. In the present role of Regional Director, she is responsible for the growth of Gallup's learning and business solutions across EMEA (previously Asia). Claire leads a talented team of consultants who work closely with organisations to help them create and sustain high performance through strengths-based strategies, leadership and manager development and performance coaching.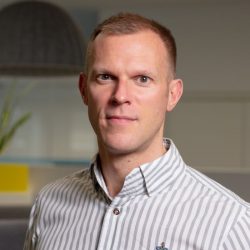 James Miller – Chief People Officer, GBG
James is a business graduate with over 20 years Human Resources experience spanning all aspects of HR across many countries. Since joining Identity Specialist GBG in 2015, James has led a wide-ranging culture improvement, re-skilling programme and internationalisation strategy. With James's leadership, GBG has undergone significant transformations including, 9 acquisitions and integrations, 2 divestitures and a broad talent agenda transforming previous 400 UK-centric headcount into 1250 strong internationally dispersed team today. James has halved group attrition and created an engaged team where 95% globally, recommend GBG as a great place to work, and he proudly sits within the Upper Quartile on the official global Gallup Q12 engagement index. James is the winner of the Gallup Exceptional Workplace Award, 2023 (one of only 57 companies to meet the standard, globally).
In his role as Chief People Officer, James is fully accountable for People (HR, Talent and Culture), Places (Property, Facilities) and Internal Communications. He is also an invited member of the Remuneration Committee for GBG Board. Additionally, he is head of ESG, and Member of the ESG Board Committee.
Based in discriminatory experiences early in his career, he is an active champion for inclusion and diversity, and is proud to be featured for the fourth time in INvolve's OUTstanding Top 100 global LGBT+ Executives in 2022, and Financial Times Top 100 LGBT Executives, 2017. Before joining GBG James lived in San Francisco whilst working as Global HR Business Partner at Adobe, where he was responsible for HR across the digital and creative products suite, and delivering large scale change projects, including M&A.
About GBG
GBG is the leading expert in global digital identity. Combining their powerful technology, the most accurate data coverage and their talented team to deliver award-winning location intelligence, identity verification and fraud prevention solutions.
With over 30 years' experience, bringing  together a team of over 1,250 dedicated experts with local industry insight from around the world to make it easy for businesses to identify and verify customers and locations, protecting everyone, everywhere from fraud.
*Register Now for this Insightful, Discussion-based and Interactive Webinar*