Excellence in Leadership: Becoming a High Performance Organisation
11th – 12th October
11 October 2018 London
Queen Elizabeth Olympic Park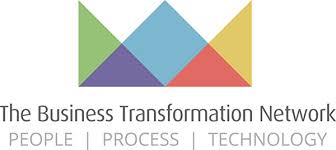 The Business Transformation Network is proud to present our first 2-day summit focused on business transformation with an emphasis on people and technology leadership.
The 'Excellence in Leadership: Becoming a High Performance Organisation' summit will be led by world-class industry and academic thought leaders giving their insight into organisations as they delve deeper into ways of thinking and working that can help to deliver excellence in the business.
This will be the must-attend event for driving excellence in your business.
Topics will include:
How will the experience of leadership adapt with changing technology?
I can't wait for my boss to become a robot! Intelligent boss vs Artificial Intelligent boss'
Enhancing your employee engagement
Utilising analytics to enable a global digital technology strategy
What to expect
Keynotes & discussions
Hear from world-class keynote speakers showcasing their expertise as they look to broaden your approach and inspire you with speakers from HSBC, KPMG, SIG, Heineken, Parkinson's UK, Starling Bank, BS, and Contiki Travel amongst others.
Future trends
Discover emerging technologies across the world of transformation and meet the experts who are facilitating the change.
Networking
Don't rely on our keynote, breakout and panel speakers to expand your horizons, learn from your fellow attendees during the day.
We are currently offering 'super early bird'tickets for £195, just click HERE
To find out more click HERE.