EQ Connects
15 October 2019 Newcastle Gateshead, NE8 2AR
Hilton Hotel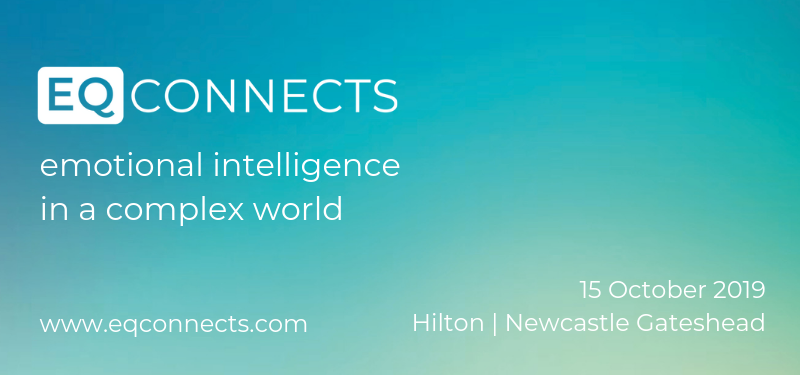 EQ Connects is a first of its kind, immersive conference focusing on Emotional Intelligence.
A gathering of EQ masters, practitioners, participants and learners in the UK to share ideas, experiences and research and to explore new tools and fresh thinking about emotional intelligence.
At this unique event, you will have the opportunity to connect with practitioners and thought leaders to understand clearly not only what EQ is and why it is important in today's increasingly emotionally disconnected world, but also HOW you can start to develop your EQ for self and experience the positive impact that this can have.
The programme is jam packed with inspiring and engaging speakers and a range of fun, experiential sessions that will look at how you can strengthen and develop EQ practice and illuminate the role of EQ tools in action.
A one day conference on 15 October with an optional pre-conference dinner with speakers & entertainment on 14 October.
You can also make the most of your time in the North East by joining various EQ Certification Seminars that run in the days following the conference.
Standard ticket:  £245+VAT
3rd Sector & Public Services:  £190+VAT
Find out more by clicking HERE