Directors' Forum: AI and Employee Engagement
23 November 2017 London
The Shard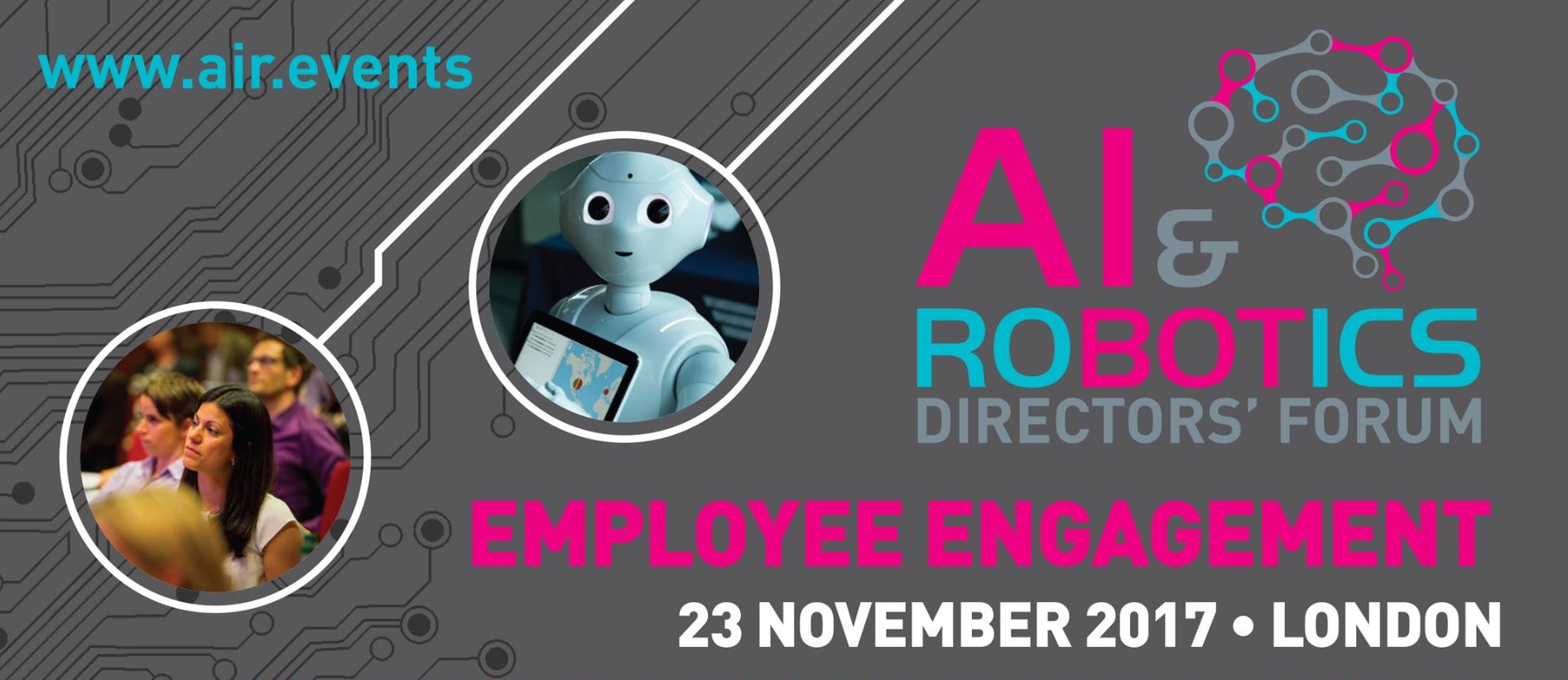 The debate about the impact artificial intelligence (AI) will have on employment is hard to miss but what about employment processes and employees themselves? The 2017 Deloitte Global Human Capital Trends report, which surveyed more than 10,000 HR and business leaders across 140 countries, revealed that 33% are already using some form of AI technology to deliver HR solutions, and 41% are actively building mobile apps to deliver HR services.
So what could or perhaps should your organisation be considering? Join a community of leading experts on 23 November at the Directors' Forum on Employee Engagement and a deep-dive into key learnings from early-adopters and high-performers.  The AI & Robotics (AIR) Directors' Forum will investigate AI's impact on the way organisations engage with employees and measure their performance and satisfaction. A deep-dive with insiders from IBM, CIPD, Gallup and more at The Shard, London.
HRD readers benefit from a preferential rate.  Use promo code HRD to receive £50 off registration (pay £99 instead of £149).
More info: www.air.events/nextup