29th Human Resource Summit
05 October 2022 Prague, Czech
Corinthia Hotel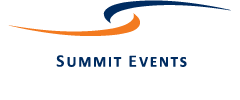 5-7 October 2022
About the Summit
HRS22 is an exclusive gathering of senior HR decision-makers dedicated to finding the best approach to achieving the HR business goals they have set out for their company, and beyond.
In its 29th year, the Summit is designed to be a relaxed and time-effective way to convene with like-minded peers, discover what's new in the marketplace and source partners for upcoming projects.
Audience
Suppliers – 40 HR solution providers covering a range of solutions including leadership development, diversity & inclusion, culture change, flexible working and employee engagement.
HR delegates – 80 senior, budget-holding, HR generalist and L&D professionals representing top corporations from the UK and Ireland.
Programme

Keynote – the Summit will be opened by 1 high profile speaker sharing their insights, learnings and innovations from their own unique story
Strategy Group sessions – one-hour breakouts facilitated by senior HR practitioners. They will share case studies with real-business examples of challenges, failures and successes, giving participants useful take-home data and expertise
Action Learning workshops – round table topic-driven and interactive workshops